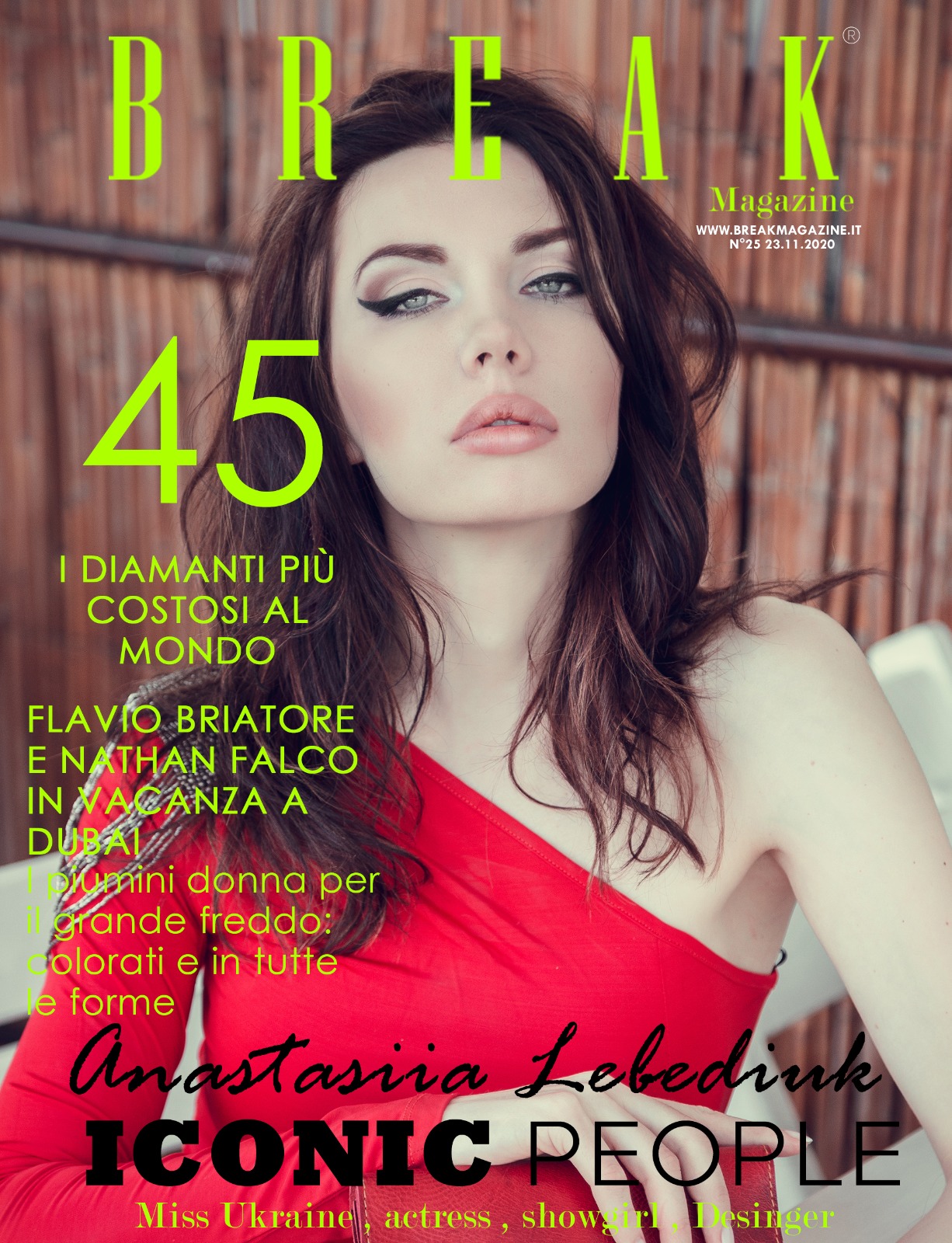 Una storia che parte da molto lontano, aveva solo 15 anni quando per gioco Anastasia Lebediuk fotomodella di fama internazionale mandò per la prima volta una sua foto ad una agenzia di moda per partecipare ad un concorso. Da lì inizia il grande sogno, un successo dietro l'altro, conosciuta grazie ad alcune popolari riviste ucraine.
Ma le migliori agenzie di moda non si fanno sfuggire l'occasione e la invitano a fare il casting dal vivo. Dopo aver ottenuto il 2 ° posto tra le 60 migliori modelle dell'Ucraina e ha ottenuto il titolo di top photo model dell'Ucraina. In quel momento diventa una star al punto che veniva continuamente fermata per strada.
Anche se  i genitori non hanno preso sul serio i risultati insistevano perché lei frequentasse l'università. Ma Anastasia Lebediuk  è sempre stata una persona indipendente e ho optato per una classe di ballo sportivo da sala, lezioni di canto, abilità teatrali, corsi di programmazione.
A 16 anni inizia il primo concorso di bellezza ed ecco i risalti:
miss Globe Ucraina 2011
Miss Globe International 2011 Miss Cosmopolitan 2011
Princess of the Globe 2012 Seconda classificata, miglior Catwalk
Miss Tourism International Ucraina 2012
World Next Top Model Miss Europa
partecipando a un reality show americano chiamato modello diventato superstar
Miss Fashion TV Russia 2015
Modello N1 della Top 3 mondiale 2015
Miss Earth Crimea dove presento il mio progetto ecologico chiamato eco bikini che consiste nel riciclare la plastica in tessuto
che prevede il riciclaggio della plastica in un tessuto elasticizzato per costumi da bagno, in modo che il tessuto sia realizzato senza danni per l'ambiente. al momento sono impegnato nello sviluppo e nella produzione di costumi da bagno con questo tessuto.
Parlo 4 lingue inglese, spagnolo, russo, ucraino e sto imparando l'italiano.
Visito più di 40 paesi mentre lavoro come modella.