The Opulence Events Dubai LLC, organizers of International Fashion Week Dubai, Paris,
NewYork, and London, organized Season 2 of their high fashion event IFW Milan on
22ndSeptember 2019at La Fabbrica Del Vaporie – Milan, Italy. The designers were
provided an opportunity to showcase their latest collection of haute couture, party wear,
ready to wear, bridals, Indian Manipuri collection and gowns. This lineup of designers was
amazing 7 domestic and international designers participated.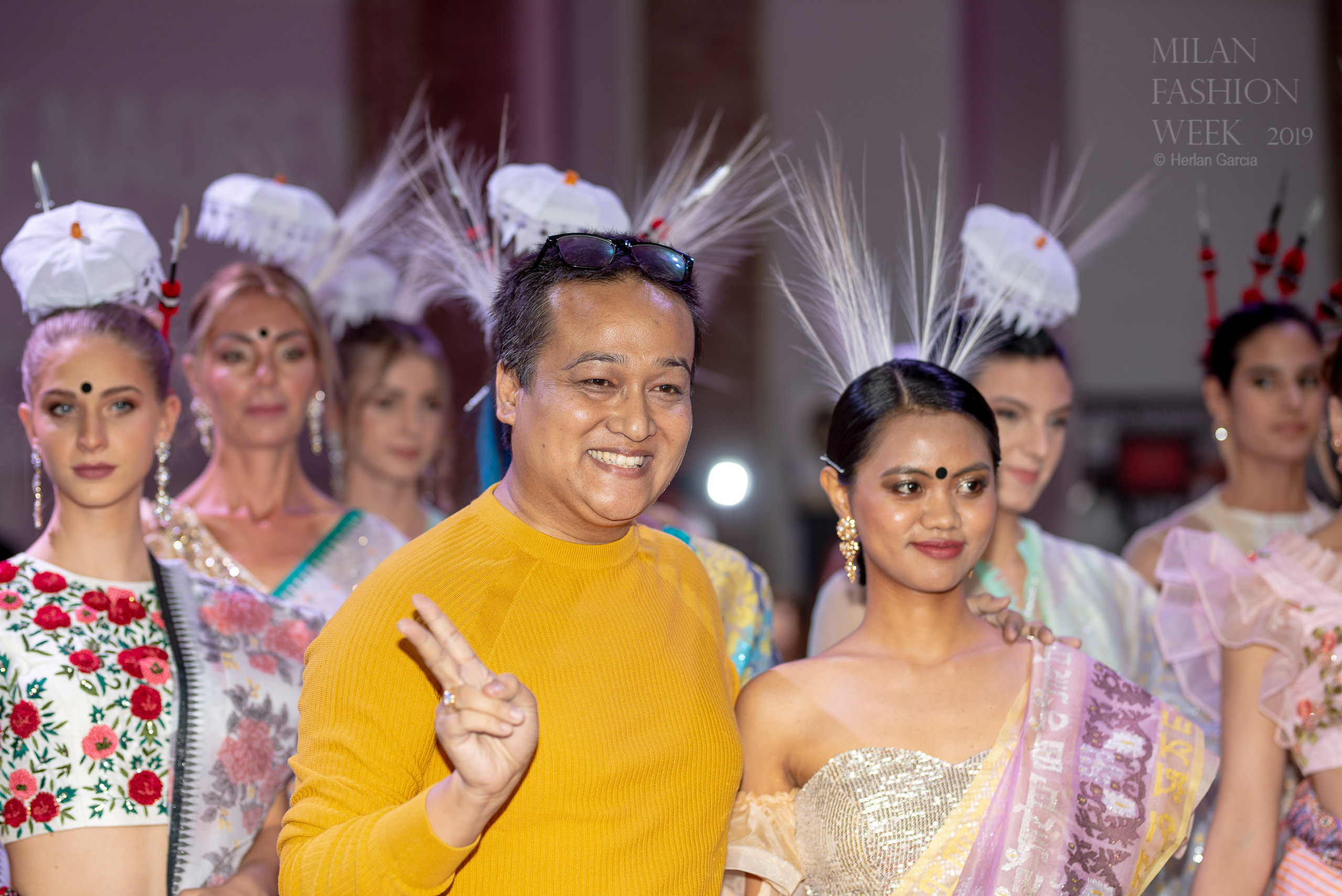 The event was attended by ambassadors, media and many prominent guests from the
fashion world. Famous actor Irina Kzemanovska & Top Models such as Miss Universal
Grand Prix from Russia Ms Lena & Mrs Universal from Ukarine Ms. Vika . The event was
also attended by many Influencers and bloggers. Ms. Ivana Gastro celebrity style coach
from Italy conduced a style talk at the event.
The opening show started with beautiful Red Carpet looks from Georgian designer Maya
Tavadze from Maya Tavadze Fashion House, who is a reputed International Fashion Week
designer and produce high quality garments, she was presented the award for Best
International Fashion Designer Georgia. Indian Celebrity Designer Robert Naorem who
presented his amazing Indian Manipuri hand-loom collections, his aim is to support handloom
industry of India, he has his way forward for the same and was awarded the Best
International Fashion Designer India. The third show was by Italian Designer Maria Rosaria
Venditto who showcased her beautiful collection of gowns and won the Best Fashion
Creator award, this was followed by another amazing Italian Designer Pasquale Bilancio
who showcased his collection of beautiful gowns and was awarded the Best Fashion
Designer Couture. Designer Halide Kelmendi Kosovo presented his Haute Couture
Collection on the ramp, his collection was amazing and mesmerized one and all, he was
presented the award as the Best Fashion Innovator. The following show was by Thailand
designer Jindarath Srikham from Fashion brand Srikham who presented her beautiful Thai
traditional wear which was amazing, she was awarded as the Best International Fashion
Designer Thailand . The Finale Closing show was by none other than the celebrity designer
from London-UK Mullika Upatham, from fashion brand Mullika Nakara, her collection of