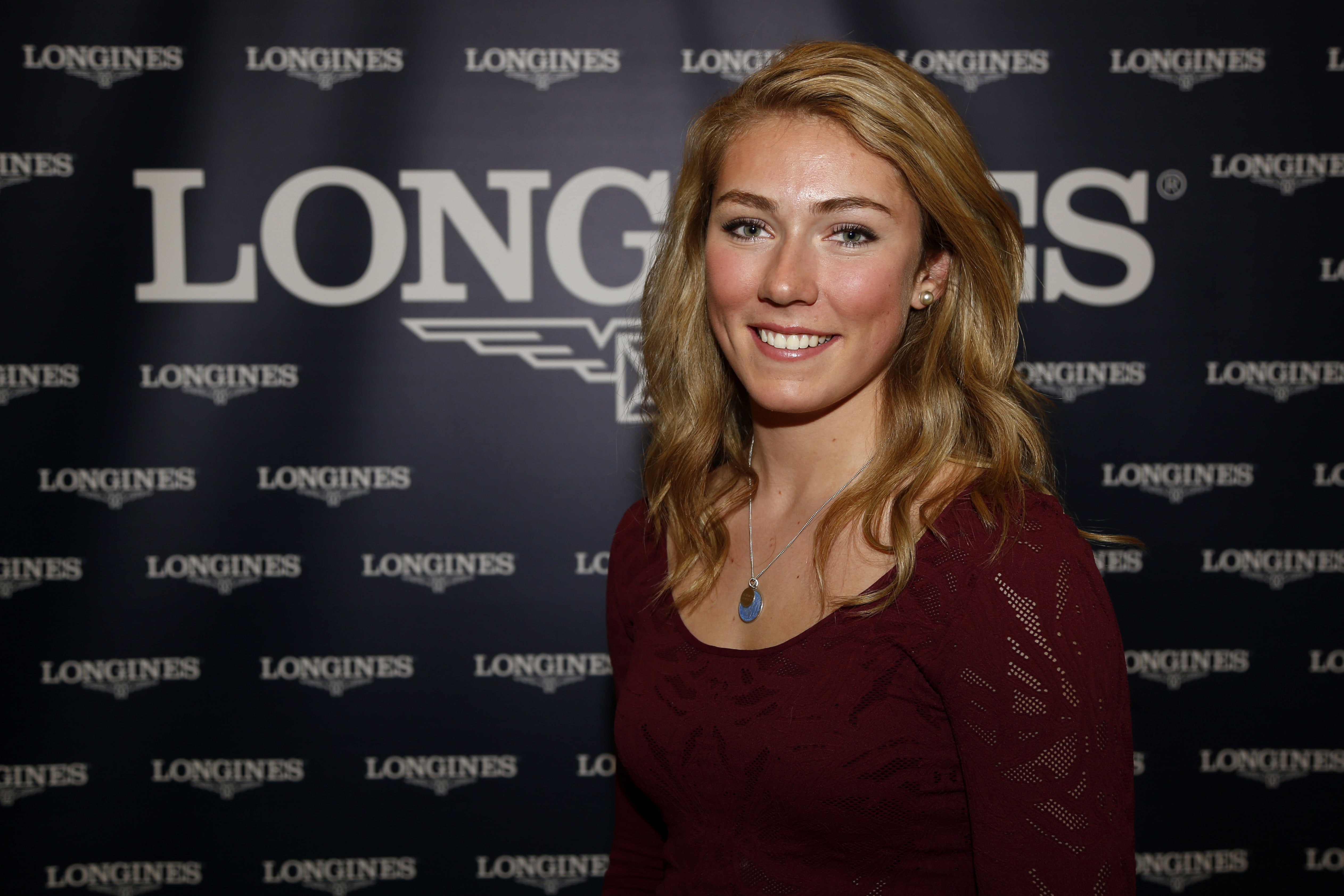 Mikaela Shiffrin On Becoming A Longines Ambassador & Why She Loves The Watchmaker's Conquest Classic Timepiece
As a champion skier, Mikaela Shiffrin knows what it takes to be the best, which is why, when she tried Longines' new Conquest Classic timepiece, it was the perfect match. The watch's feminine lines, dynamic spirit and natural fit appealed to the young star, who adds that it "suits my personality as an athelete and a woman."
In her latest chat with Miami, Shiffrin, Longines Ambassador of Elegance, tells us about why she loves the watchmaker and how its latest timepiece is a cut above the rest.
What does being a Longines ambassador mean to you?
MIKAELA SHIFFRIN: Longines is such a well-respected and high-class company, so of course I was so excited that they were interested in a partnership with me and I always want to make the company and their history proud. To be named an Ambassador of Elegance among incredible athletes like Andre Agassi, Steffi Graf and Aksel Lund Svindal is such an honor. Longines is the official timekeeper of all the FIS Alpine Ski World Cup races, and I think the most important thing that I have in common with the brand is the necessity for precision—for me in my sport and for them in timing—but when we are both the most precise that we can be it is a winning combination.
Why do you feel the alignment is an ideal fit? 
MK: Both elegant and sporty, the new Conquest Classic timepiece naturally finds its place on my wrist. Its feminine lines, associated with its dynamic character, make it a watch that corresponds with my personality as an athlete and as a woman.
What qualities do you think define you the most? 
MK: The most stunning element of the Conquest Classic is its classic beauty—it is a gorgeous piece that offers refined dial variations with pink indexes or diamond hour markers, yet it is not loud. Its finesse of materials keeps it from being too ostentatious and it has a perfectly subtle balance between elegance, style, function and character. I'd like to think this understated, simplistic beauty is a reflection of my own style.
How do you embody the quality of a modern woman? 
MK: There have been many women before me that have fought hard for modern women to have the opportunities we have today. My own mother is one of these women. A modern woman has the opportunity to reach new heights and the confidence to seek out those opportunities, create big goals and achieve those goals. A modern woman encourages other female athletes to be better. Records are meant to be broken and I hope I can walk away from this sport inspiring young athletes to want to elevate the sport to the next level and break the records that I have set. To me, that would be success in this sport.
How do you maintain focus under pressure? 
MK: I have been in a lot of situations during competition with intense pressure, and I think those situations have taught me—at a young age—how to deal with the pressure. I've gotten to a place where I can hear all of the noise and chatter about records from the media, and I can let it pass rather than focusing on it. I had more fun this past season than any other season, yet I was skiing and winning in more events, and even broke a 30-year season win record (14 wins was the previous record set by Vreni Schneider, now it sits at 17 victories). But, through it all, it really wasn't about the records or race wins for me. I was always trying to focus on skiing my best turns, and that gave me the freedom to focus on the elements that would lead me to the success, without focusing solely on it.
How do you describe your personal style?
MK: My style is a balance between elegant and sporty, and feminine, yet functional so I'm free to move and travel comfortably in my busy schedule that finds me traveling from one continent to the next.
How do you describe your work ethic? 
MK: I am not afraid to set big goals and to create a plan that works for me in order to achieve those goals. I have been lucky to have an incredible team who supports and believes in my goals, and they work with me to approach it in the way that works for me. Sometimes that means skipping races to get extra training or a rest day, but it's all part of the process that allows me to be as well-prepared as I can be when I do step into the start-gate. This may be a different path than anyone else has taken before, but I'm trying to raise the bar in this sport, not only for myself but also for those around me and those who will come next. So while a new path may be a little hard for many people to understand or get used to, I think it's necessary.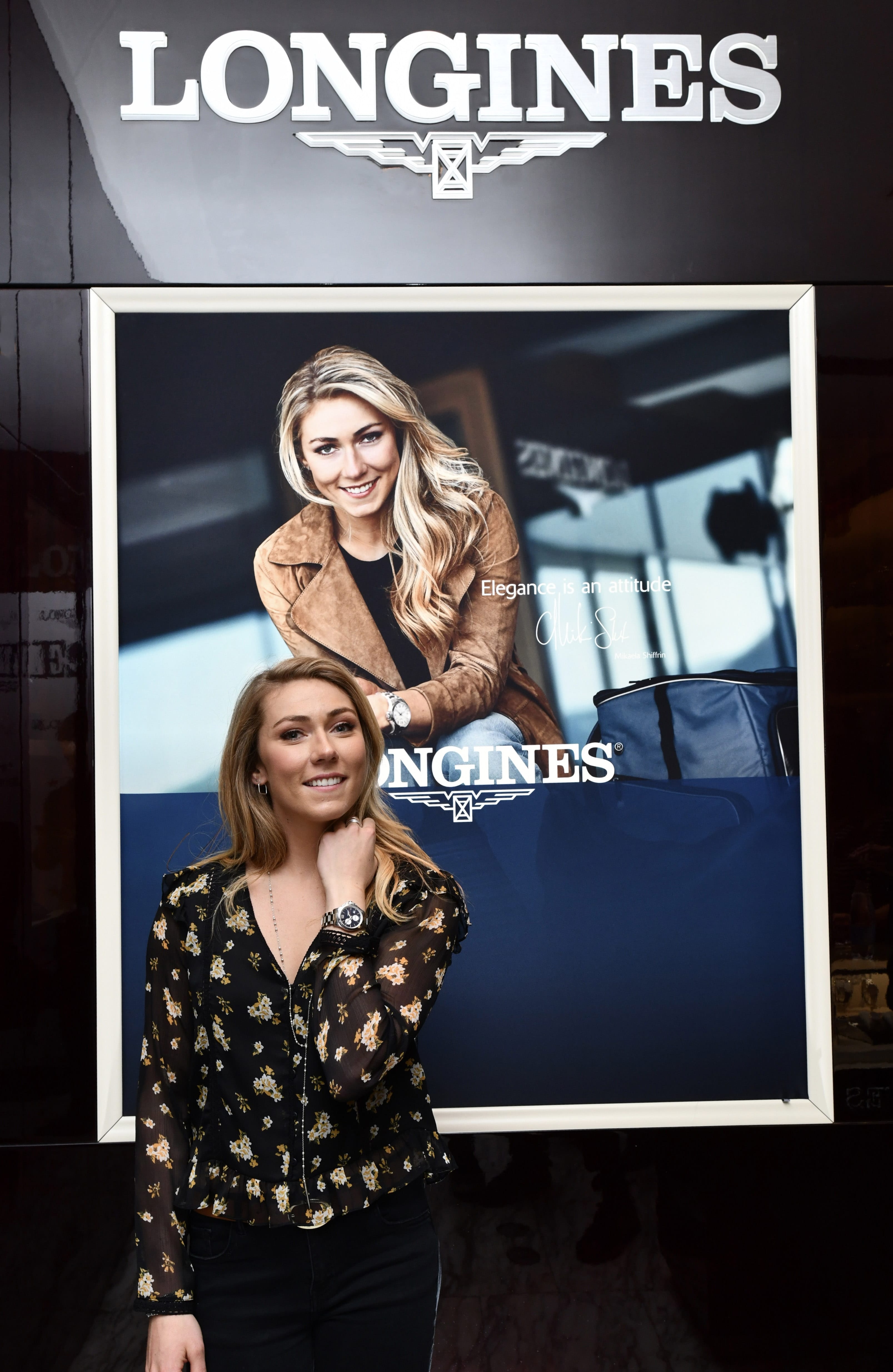 What qualities or values do you respect most in women you admire?
MK: There are so many qualities that stand out… but to name a few—humility, kindness, the ability to set big goals and find the focus, drive and determination to realize those goals, confidence with class, sophistication and precision.
What advice would you give young women who look up to you as a modern young woman yourself? How do those qualities align with your support of the Conquest Classic and partnership with Longines? 
MK: Don't sell yourself short and don't settle—believe in yourself, set big goals and surround yourself with good people who will support those goals. Don't try to be the "next Mikaela Shiffrin" (or any other professional athlete or idol you admire), be the first you. Aspire to reach further… to push the boundaries and reach new heights.
What is your most important personal achievement to date? 
MK: All of my accomplishments in this sport are special to me for different reasons. Before this season, the PyeongChang Olympic gold in giant slalom felt like the most important personal achievement. After the Sochi Olympics, I had made it a goal to not only be competitive in giant slalom, but to be a real contender for gold in PyeongChang. When I crossed the finish line, it felt like time was suspended and I was caught in a dream. I still don't feel like I've processed that race. But, more recently, winning the giant slalom Crystal Globe in the World Cup was an extremely special moment to me. Ever since my first slalom Crystal Globe, that giant slalom overall season title has been a big goal of mine. For a while, it felt just out of reach… but my team and I have worked hard to figure out that discipline and be in a position where I could consistently podium and win. When I held that globe in my hands in Andorra this past March, I remember feeling like my legs just couldn't hold me up anymore, after everythin—the season, the emotion, it was all too much. I had to crouch down and hide my face behind the globe resting on my knees for a few seconds, just to gather myself. That is a moment I will never forget.
What do you like to do in your downtime? 
MK: When you're at the top of your sport, there isn't much downtime. Between competition season from October through March, and the "offseason" which includes a full strength and conditioning program with two to three workouts daily and the preparation period on-snow schedule, it's very busy on the FIS Ski World Cup tour—especially since I've started competing in all six FIS disciplines. However, I think this full schedule has enabled me to find and appreciated the value of time—even the smallest moments of time. From spending time with my family in my new home in Colorado, and my nana in Massachusetts to sneaking away to the ocean with my boyfriend and friends—time spent with those I love most is where I choose to spend those precious and rare minutes.
The precision and reliability of timing are very important in your sport/career. How does that importance of time translate into your everyday life and style? 
MK: The precision and reliability of timing in my sport—a sport that's decided by hundredths of a second—is incredibly vital in the sport of alpine ski racing. I think this importance of time translates to my everyday life and style in that I try to make every moment count… every minute in the gym, every minute during training on the mountain, every minute spent with my family and friends. When it comes to style, I believe my style is a reflection of my values, so it's important to me that in these crucial moments I'm comfortable, sophisticated and elegant.
PHOTOGRAPHY COURTESY OF: PHOTOGRAPHY COURTESY LONGINES