fter four months of catwalk shows, presentations and sartorial peacockery, Fashion Month is finally drawing to a close. But while the usual splendour unfolded – think street stylers praying they get papped outside shows and celebrities pursing their lips at VIP parties – there was something rather atypical about this season.
Fashion, you see, is a mirror of our times and right now, we are in the midst of an awakening.
As the world contemplates the impact of climate change and the UK ponders the possibility of a no-deal Brexit, this has been a month in which the fashion industry has been forced to consider its impact on both people and the planet.
Environmental degradation, racial and size exclusivity and human rights abuses are all topics that remain rife within the industry, but now consumers are calling time on negligence and placing pressure on brands to consider whether they are doing the right things to build a better future.
"The question around the messages of sustainability, diversity and inclusivity may be viewed as rhetoric but the good news is that it is on the minds of everyone and action is beginning to take place," says Lizzy Bowring, head of catwalks at trend forecasting organisation WGSN.
Bowring believes that every fashion month that passes improves upon the last in terms of increasing positivity towards these poignant messages, but just how did the past four weeks of shows really deliver?
When it comes to sustainability, many consider the concept of fashion houses presenting new collections of clothes while simultaneously despairing at the state of the environment to be problematic.
As an industry that thrives on promoting a constant churn of trends, fashion's rapid turnover means that each year we consume approximately 80 billion pieces of clothing – a volume which is inevitably putting strain on the planet. Meanwhile, global textile production emits 1.2 billion tonnes of greenhouse gases annually, more than international flights and maritime shipping combined.ù
It is for this reason that the world at large is condemning the industry for not doing enough and calling on designers to use their influential voices to campaign for change.
Environmental activist group Extinction Rebellion (XR), who called for London Fashion Week to be cancelled earlier this summer, began their protesting activities at the biannual event by gluing themselves to the doors of the British Fashion Council's (BFC) main show space and pouring fake blood on the pavement – a statement intended to represent the consequences of the industry's carbon footprint.
The group continued to protest over the course of the weekend, culminating in a funeral march designed to show the industry that "enough is enough".
Alice Wilby, a sustainable fashion consultant and spokesperson for XR, says the group chose to target the event to help communicate the climate and environmental crisis the world is currently facing.
"Change is not happening fast enough," Wilby says, before imploring brands to encourage their customers to buy less clothing. "Stop advertising and selling people a vision of a life that doesn't exist, on a planet that is being destroyed in front of our very eyes."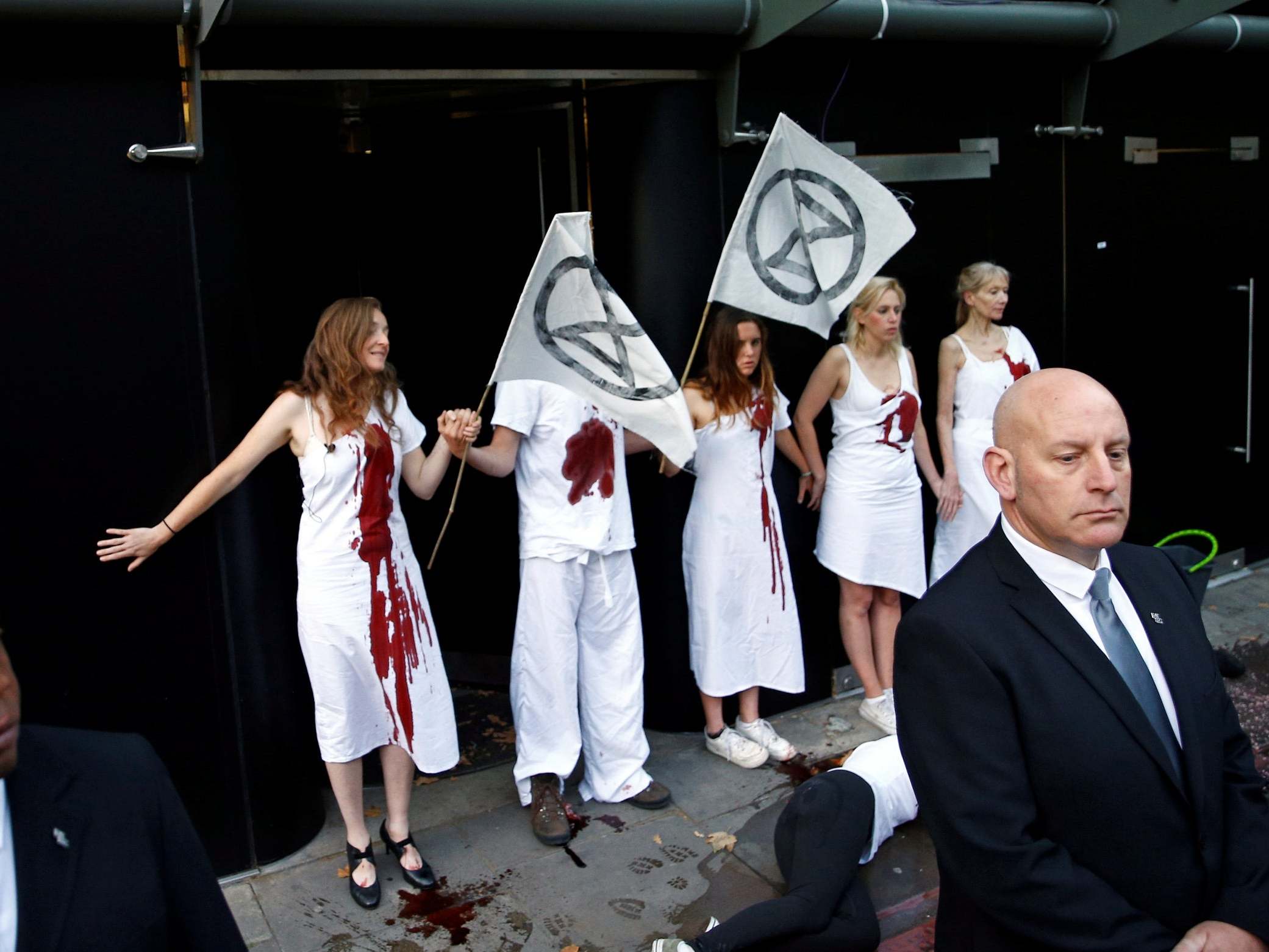 While XR insists that sustainable efforts by the few are dwarfed by the rest of industry, credit should still be given to those addressing the issue when so many are not.
This season alone has seen the BFC launch the Institute of Positive Fashion (IBF) – an initiative designed to champion greener business models and enable positive change – and designers including Preen by Thornton Bregazzi and Marni produce high fashion garments made from recycled plastic bottles.
Elsewhere, Dior presented a green show space decorated with 164 trees in a bid to highlight the need for bio-diversity, while Kering – the international conglomerate which owns Gucci, Balenciaga and Saint Laurent – announced that it is going entirely carbon neutral by offsetting its annual greenhouse gas emissions.
"Kering is committing to become completely carbon neutral as a group across all our operations and supply chains," Francois-Henri Pinault, the company's chairman and CEO, said in a statement.
"While we focus on avoiding and reducing our greenhouse gas emissions to meet our science-based target, we will offset all our remaining emissions and support the conservation of vital forests and biodiversity around the world."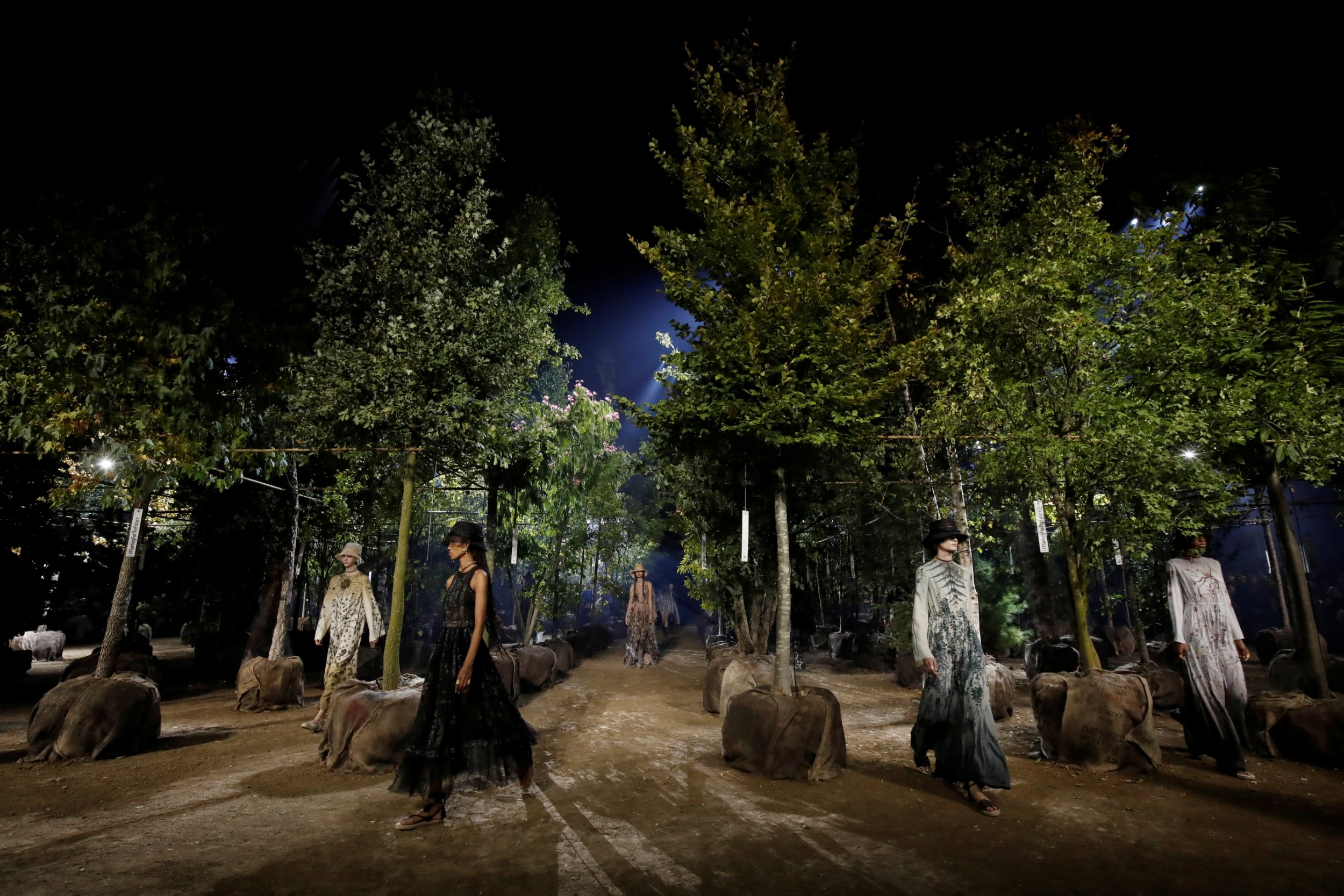 Despite Kering's good intentions, not everyone is convinced that carbon offsetting – a way of compensating for emissions by making an equivalent carbon dioxide saving elsewhere – is effective.
Sara Arnold, an organiser and activist with XR, says that there is little the industry is doing that is genuinely regenerative and that the only way to avoid irreversible climate change and ecological collapse is through systematic change.
"When we talk about excessive waste, this shouldn't be a discussion of eliminating single use plastic at events, but about over-consumption," Arnold says.
Samantha Conti, London bureau chief at Women's Wear Daily (WWD) agrees, adding that while many are making strides in sustainability, brands and companies need to push themselves further and ensure that they're not "green-washing or playing to a fad".
"The key for brands and companies is to keep up the momentum and to ask more and more questions about the volume of clothing produced each year, the frequency with which that clothing is showcased and sold, and the business models driving the constant churn," Conti says.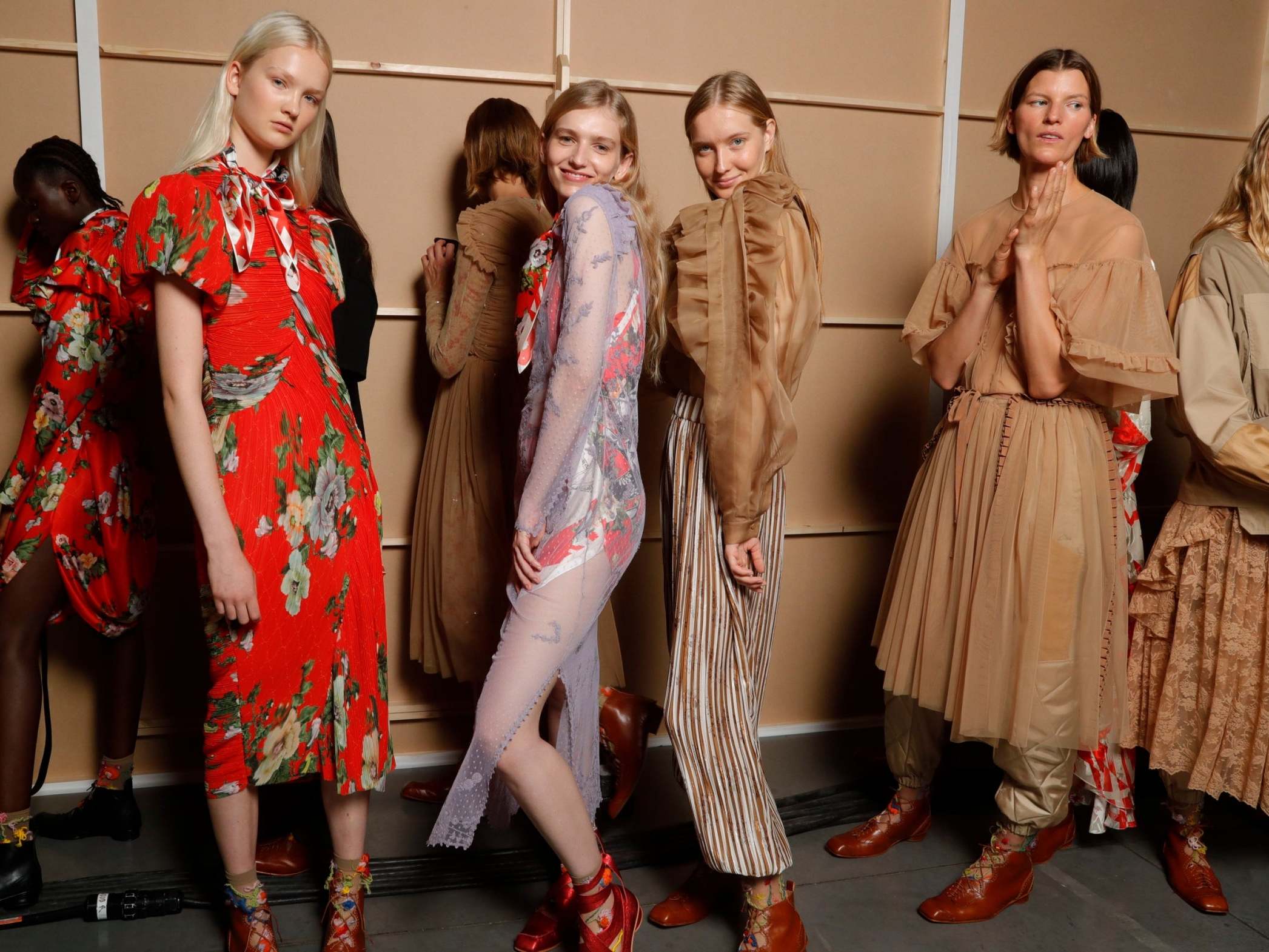 Alongside sustainability, there have also been heightened conversations surrounding diversity this season.
According to The Fashion Spot's annual Runway Diversity Report, autumn/winter 2019 featured the most diverse cast of models since it started keeping a record in 2015.
And, while we are still waiting for this season's figures, a number of designers responded to the heightening social awareness surrounding inclusive representation – whether that be in terms of ethnicity, gender identity, age, physical ability or body type – through their spring/summer 2020 offerings.
New York Fashion Week is well-known for outshining its European counterparts in terms of diversity, and this season was no different.
While young models were expected to walk for luxury childrenswear label Lulu et Gigi, this year the brand attracted extra attention for sending nine-year-old double amputee Daisy-May Demetre down the runway.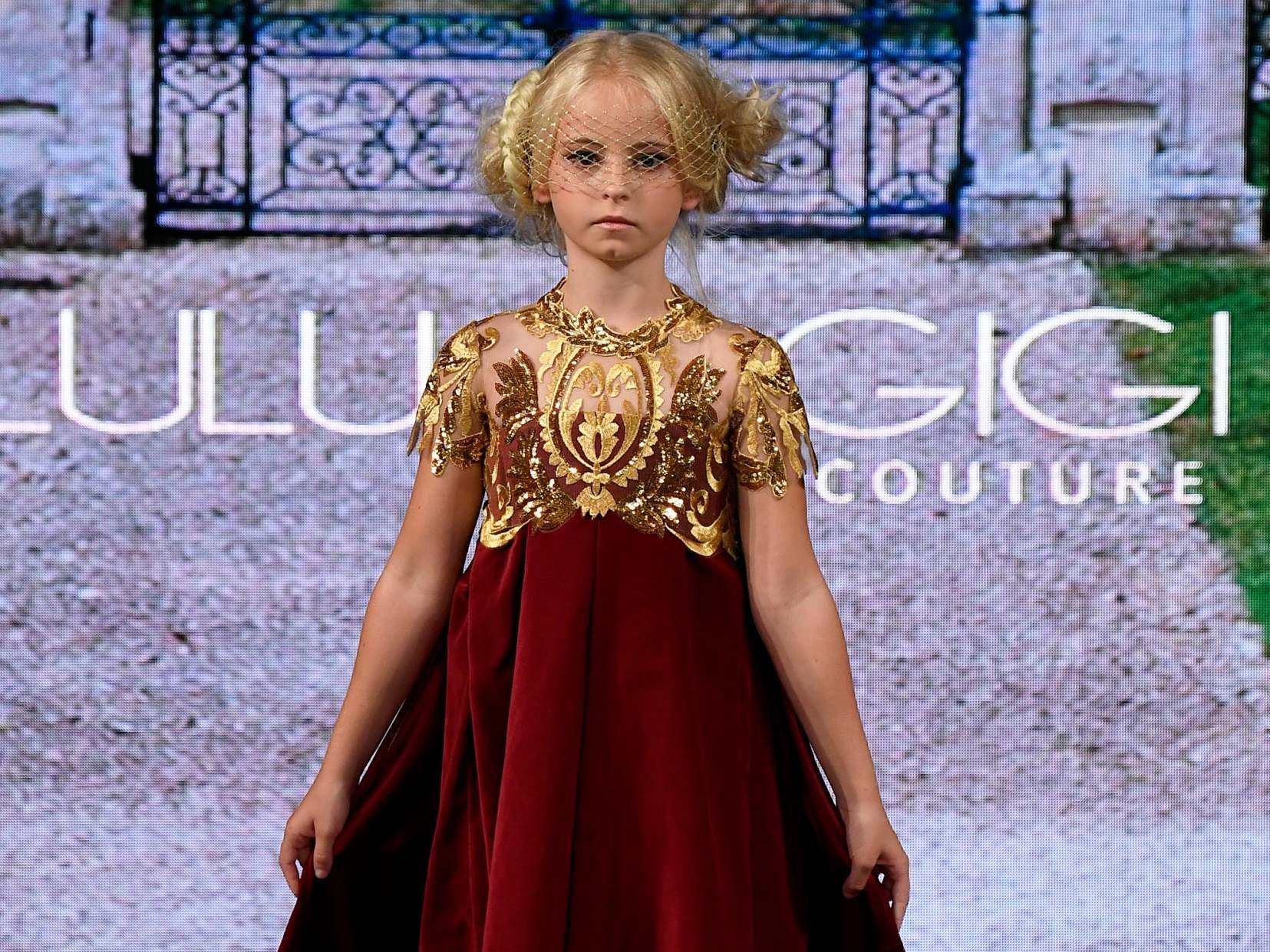 Meanwhile, swimsuit brand Chromat, an avid supporter of diversity, celebrated 10 years in the fashion industry by casting models of a range of body types, races and ages, including body positivity campaigner Tess Holliday who walked the runway in a white, floor-length dress scrawled with the words "sample size".
And then there was the Rihanna Savage x Fenty collection. A show that had been shrouded in secrecy, with guests asked to hand phones in at the door  to keep everything under wraps until it was broadcast on Amazon Prime.
Models on the catwalk included Cara Delevingne, Gigi Hadid and Laverne Cox, while Big Sean and Halsey were among the high-profile performers in addition to Rihanna herself, who opened the show. But the thing that made Savage X Fenty so unique was its representation of women of all shapes, sizes, identities, ethnicities and physical abilities.
"I'm looking for unique characteristics in people that aren't usually highlighted in the world of fashion as it pertains to lingerie and sexy – what society sees as sexy," the singer said at the beginning of the 50-minute documentary.
Designers also made a deliberate attempt to be more age inclusive this season with Kate Spade, Rixo and Simone Rocha choosing to celebrate the beauty of all women, from the young to those in their early Seventies.
"We wanted to have a broad range of women," Nicola Glass, creative director at Kate Spade, told CNN Style. "Kate Spade as a brand has always shown a diverse range of women in their marketing, but this is the first time we've really reflected that in a runway show."
Carla Buzasi, managing director at WGSN, believes this shift is a direct result of consumer demand, with increasing numbers of people expecting brands to do more than just a nod to diversity and inclusivity.
Bowring agrees, adding that runway diversity should not feel like a "social requirement".
"Although there is more to be done in order to represent an 'all-inclusive cast', from New York and London, to Milan and Paris, there have been many joyous and uplifting shows that have celebrated diversity and inclusivity by encompassing models of all types – although the fact it still garners comment shows it is the exception rather than the rule," Bowring says.
She continues by explaining that while these steps may appear small, they are still significant, particularly when reading the positive impact that these shows have on the next generation of consumers on social media.
While the challenges facing the fashion industry may seem insurmountable, it is important to remember that much progress has been made over the past 12 months.
From Swedish schoolgirl Greta Thunberg becoming a spokesperson for a new generation who refuse to compromise on their ethics to XR tapping into consumer consciousnesses and two of the industry's biggest powerhouses pledging to stop using size zero models, the industry is finally undoubtedly advancing towards a greener and more inclusive future.