WHAT DO SEX WORKERS THINK OF "DUBAI GIRLS"? WE ASKED
Sonia Nowak *: I don't know where you watched the film, but I was in Krakow on the weekend evening and the cinema was packed. What struck me was that the crowd in the sex talk scenes were laughing terribly.
Dominika Kruszewska *:
BECAUSE IF YOU DO NOT UNDERSTAND SOMETHING, YOU FEEL UNCOMFORTABLE WITH IT – AND THIS CATEGORY IS MET BY BOTH SEX AND SEXUAL WORK – THEN YOU RIDICULE IT. IT'S LIKE PULLING GIRLS' BRAIDS. YOU DON'T KNOW WHAT TO DO WITH IT, YOU DON'T UNDERSTAND, YOU'RE AFRAID – LAUGH IT OFF!
For me, it is also a testimony of not seeing the film's protagonists, and of us as sex workers – as people. Suffice it to say that "they are whores" and you can laugh and laugh.
Aga Kozak: Anyway, Piotr Krysiak himself, on the basis of which the film was made, describes sex workers as "whores".
DK: I would like to point out another thing. I watched this movie on Monday, after 5pm, at the cinema in Ursynów. There were maybe ten people in the room, but what struck me was that teenagers could climb on it! It has been allowed for sixteen years, and in fact it is almost porn cinema.
With a very hard to watch, traumatizing rape scene, almost like from Gaspar Noah's famous film "Irreversible" only filmed "nicely" – with beautiful light etc.
DK: I couldn't watch that scene. I left the room for a moment and returned after a few minutes.
AND I DON'T UNDERSTAND WHY THERE ARE NO WARNINGS ANYWHERE THAT SOMETHING LIKE THIS WILL APPEAR ON THE SCREEN – SUCH ENORMOUS VIOLENCE. THE REST OF THE MOVIE IS ALSO A PIECE OF EROTICISM. SO I DON'T KNOW WHO ACCEPTED THESE AGE RESTRICTIONS.
SN: Of course, the viewers are drawn to the cinema – hidden in the form of a film about sex work, known there as "prostitution" – porn. Meanwhile, sex work is shown there in an untrue way, and certainly not according to modern standards. The film is shot about earlier years. For me, What's shocking is that Doda, the producer of this film, didn't actually work with the sex workers as consultants, and the only person I know who had such a role on the set was a stripper who fiercely defends the production.
DK: This stripper, which I have known for years, is famous in our community for crazy contempt for sexually workers. This, of course, is strange because she is one of us. Besides, there are many different kinds of double standards: Doda herself said that the costume she wears when she plays a sex worker comes from her wardrobe.
It's a black, leather, tight-fitting short dress with a cut-out for the bust.
DK: On the one hand, she is supercritical about "prostitutes", on the other hand, she has something in her wardrobe in which she can play it right away. A costume on stage is probably an "artistic creation" according to her, and you work in that, attract viewers – exactly like sex workers.
SN: This whole movie is saturated with misogyny, a terrible contempt of women for women as well.
DK: Women call themselves "pates", judge themselves ruthlessly. Even the characters of mothers played by the great actresses Katarzyna Figura and Aleksandra Justa are treated in this misogynistic way. The mother of the main character – tortured and humiliated by herself. Both without men who eat it. So they left, as I understand it, the writers suggest that that's why they raised their daughters for "pathology." Anyway, the character played by Figura is symptomatic: the movie is supposed to scare you away from prostitution, but it turns out that if you take care of it and find rich clients, but ATTENTION, you will not be mixed up, you will have high life. Money, parties, yachts, purses, all that glitter.
THIS IS ANOTHER DAMAGING STEREOTYPE ABOUT SEX WORK: "YOU SHOW OFF YOUR TITS AND DRINK CHAMPAGNE, AND YOU EARN A FEW THOUSAND A NIGHT!"
It's not like that. A stripper may not earn the salary of someone working for a corporation. Anyway, this film already shows its unreal character with its kitschy setting. He is not telling the truth about sex work.
So there were no such cases as in the movie?
SN: Of course they did, especially at the time the film describes.
IT CAN ALWAYS HAPPEN THAT SOMEONE GOES INTO THE UNKNOWN, GETS RAPED, USED OR ROBBED.
But it's not a document! It is already visible in the way of showing the clients – super-handsome, shaved models, which is of course to attract people who, for example, are ashamed to watch porn. Our clients don't look like that. We, for the most part, don't look like these girls.
DK: The worst are the subtitles that appear on the screen at the end of the film, indicating the objectivity of the film. They compare sex work to human trafficking. It is not the same! This is a tremendously damaging generalization.
SN: Sexwork now – because we have to do justice to the filmmakers here that they may show the reality of ten years ago – is something completely different.
DK: The topic of compulsion to work is emphasized, and our work is voluntary, no one makes us work as we work.
OF COURSE, THIS IS NOT THE NORM, BUT WE ARE FIGHTING FOR IT TO BE. WOMEN IN "GIRLS FROM DUBAI" ARE SHOWN AS PASSIVE, NON-DECISION-MAKING, PEOPLE WITH MENTAL PROBLEMS PUSHING THEMSELVES INTO TROUBLE
The very character of Kamila, who commits suicide …
SM: … also terribly written for me – no one really forces her to do anything, but the character must be shown as a warning "see how you finish when you go this way"!
DK: … a "good girl" who tells her boyfriend that she "finally feels valuable" – in fact, according to scriptwriters, she cannot feel valuable. This is a simplification and stigma. I know people working in a corporation who, through mobbing, financial violence, , they were brought to the same state. It makes the way of portraying people in a depression crisis and with suicidal thoughts shallow. It is extremely harmful!
SN: The film is supposed to show the oppression of sexually workers. We know the real stories of people who work sexually, we know how they cope. Here again, there is the problem of the statistics that are shown at the end of the film.
They concern the percentage of people who depend on sponsorship, the age of those who work sexually, trafficking in human beings …
SN: My question is: where are these statistics from? Sources are not given, and yet we do not have such statistics! Police websites give some numbers, but sexually workers do not report to the police to say "Hello, I work as an escort / escort". Sexually workers also provide clients or on their profiles with underestimated age to meet expectations. Not to mention the fact that sex workers don't just work in escorting.
AND AT THE END THERE IS THE SENTENCE THAT JUNE 2 WAS ANNOUNCED AS THE DAY OF "SEX WORK" AND IT APPEARS IN SUCH A VERY SIGNIFICANT QUOTATION … IT'S LIKE SPITTING IN THE FACE OF ALL OF US WHO HAVE BEEN WORKING FOR YEARS TO MAKE THIS WORK DECRIMINALIZED, NOT STIGMATIZED.
Our work – the nature of which is changing – is also about constantly setting boundaries, to what we agree to and what we do not. In "Girls from Dubai" nothing is predetermined in advance, but I suspect that these were the conditions then.
But do such trips to other countries happen?
DK: This is business. People travel to other countries on business. We also travel. Here, under the guise of an interesting, sensational, dramatic story, we deal with a huge dose of racism during these trips. I will skip the threads that the music and customs do not agree – they are, for example, Turkish or Greek, not Arabic.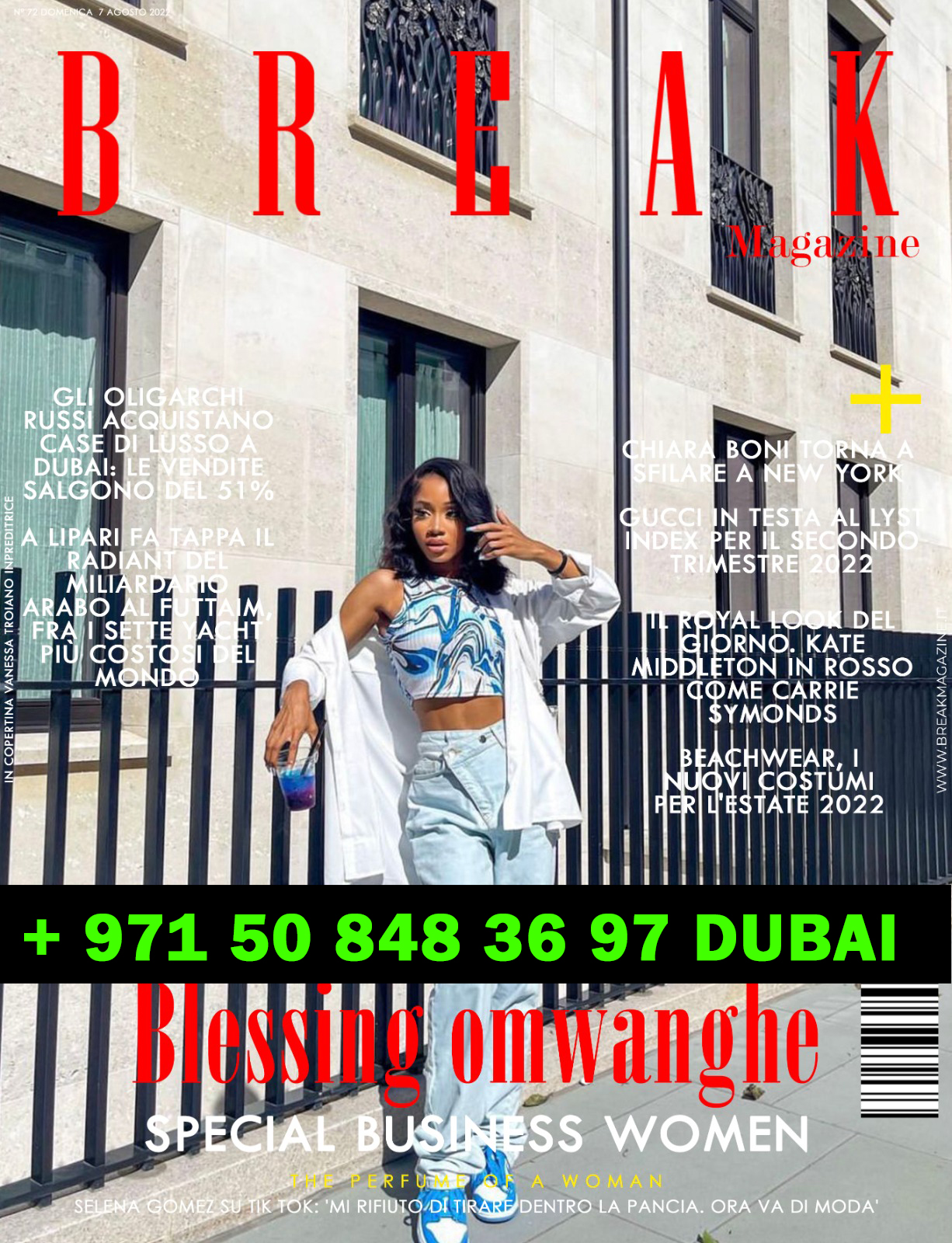 BUT ALSO THE FACT THAT KINKI – THAT IS, EVEN THIS FAMOUS DRINKING URINE OR POOPING FOR ANOTHER PERSON – ARE ASSIGNED TO FOREIGNERS. NO, LADIES AND GENTLEMEN, THIS IS NOT SPECIFIC TO "ABROAD" – SUCH REQUESTS ALSO OCCUR IN POLAND.
SN: Another stereotype that I have to refer to is the constant use of drugs by the protagonists, which they have to take to do their job, to become desensitized, to forget. It looks as if everything was made on a white powder there, and drugs are used by different people, for different purposes and in every industry. Research says traces of cocaine are found in corporate restrooms, and Business Insider said last week that 12 of the most important restrooms in the UK Parliament building were tested, and in 11 of them – 92%! – traces of regular cocaine use were found.
DK: There is also a scene to show that the protagonists are so demoralized, so "low down" that "they will do anything for money": they are to make the client laugh and pretend to be animals, chickens and monkeys. Comedy actors also do it, and no one sticks to the actor playing John Bean, and my favorite standuper, Iliza, made it her specialty. These are the double standards: everything that the protagonist of "The Wolf of Wall Street" does is cool, attractive, funny, but when Polish women do it for money, it is immoral and demeaning for them.
So – if I understand it correctly – the film shows that the women are stupid, they can be humiliated and destroyed for money, and at the end they will face a punishment: either death or brutal rape. Sins must be punished as a warning.
SN: They are doing something anti-systemic, doing something that is not socially recognized, "spinning" – as if everyone in business is transparent and fair – so they have to bear the consequences. It's moralizing and misogyny.
DK: In fact, Marianka says an interesting thing at the end.
LET ME PARAPHRASE: WE ARE SITTING HERE EXPLAINING OURSELVES AT THE POLICE STATION ABOUT SEX FOR MONEY, BUT NO ONE REALLY TALKS TO THOSE WHO PAY US FOR SEX. WHERE ARE ALL THE POLITICIANS, CELEBRITIES AND PRIESTS? WHY ARE THEY NOT EXPLAINING EACH OTHER?
This is the other side. Sex workers have to face the consequences. I also always wonder that we are not talking about the fact that most people go to work under economic duress, that most of us do not like our jobs. This is also a frequent accusation against female workers and sex workers – that they are doing something for money. You can work for money in shops or corporations and it is also difficult!
SN: It hurts me to show materialism, the greed of the protagonists – this taste for luxury and luxury. And sex work is work that helps many people to put food on the table, finish their studies, pay for the operation of a loved one.
To sum up…
DK: The movie is very violent. It is not up-to-date, it does not show our work now, but from some time ago. This is not a film about sex work, but about human trafficking.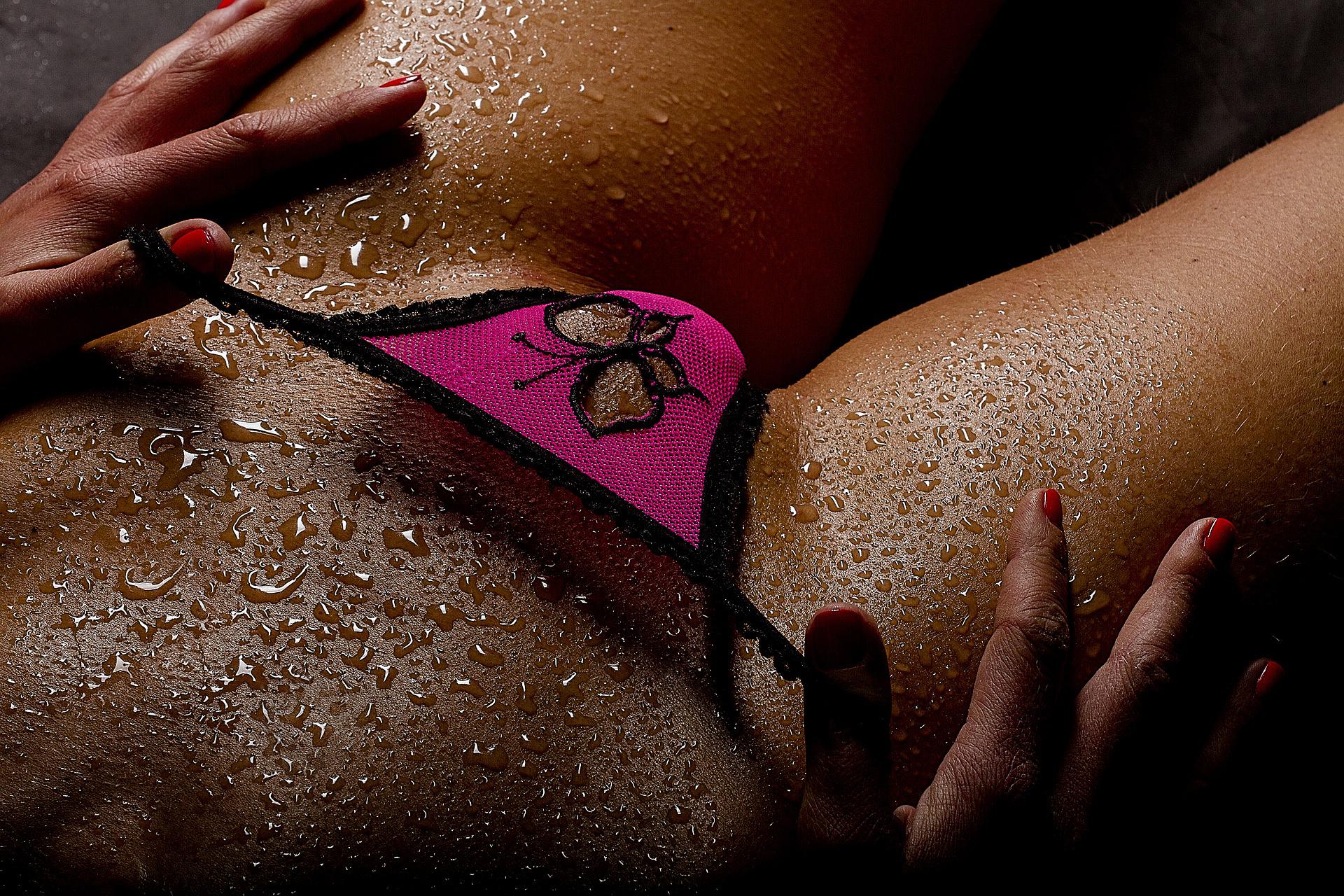 WOMEN ARE TREATED LIKE MEAT HERE, ALSO BY PRODUCERS, SCRIPTWRITERS AND THE DIRECTOR.
SN: Moreover, it does not show any feelings of the women it portrays. It takes away their autonomy. And in sex work, we have autonomy, our experiences are completely different than those shown in the film. It's not a job like any other, but it's still a job. We currently have a voice, we talk about it, but such films remove such possibilities.
Sonia Nowak photo: private archive
*Sonia Nowak – sex worker, activist and performer. Since 2016, she has been working with collectives, feminist organizations and the United Sex Workers trade union in London, fighting for the rights of women and sex workers. As a performer, Electric Girl is famous for acts involving the audience in the rhythm of techno music. In 2019, she was nominated by the Sexual Freedom Awards in the Stripper of the Year category.
Dominika Kruszewska / Dark Fairy photo: private archive
* Dominika Kruszewska – Dark Fairy, domina, activist, happy mother of a teenager and co-owner of the largest and first place of this type in Poland – BDSM Fetish Chateau studio – and an actress and producer of porn films on the subject of female domination. Sex worker for 10 years.
** (from the editorial office) In Poland, the provision of sexual services and their purchase is legal – this is the so-called abolitionism. According to Polish law, the so-called third parties, i.e. persons organizing and / or facilitating sexual work. In practice, it may even be a sex worker who organizes the work of a friend, or a driver driving a sexually worker or, for example, a security guard. Importantly – the Polish state cannot collect taxes from escorting, but people working on the webcam or in porn can settle accounts.
Source: Gazeta