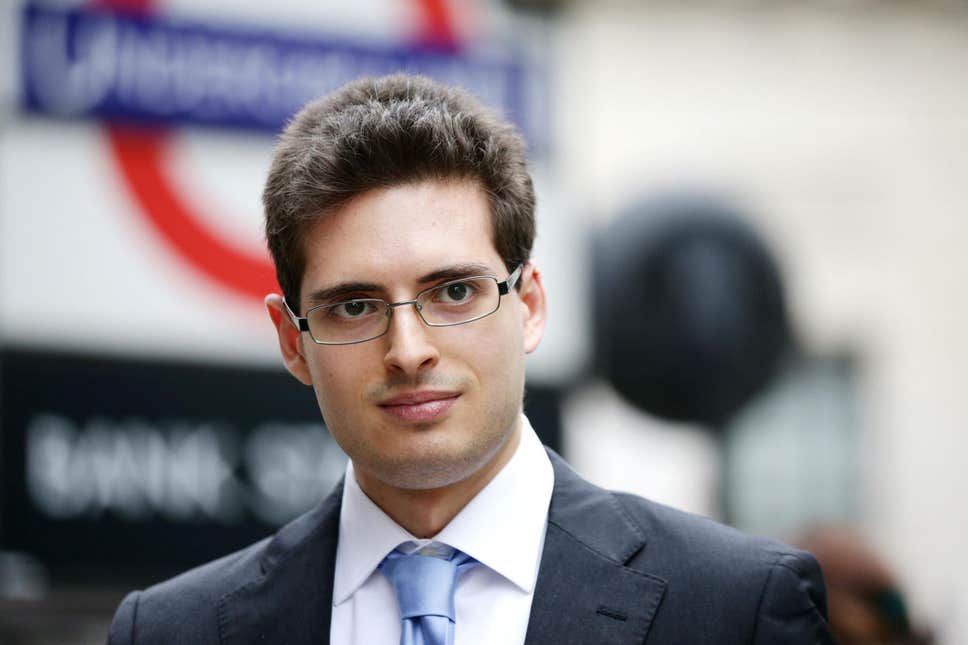 11/09/2017–01/03/2019 Sviluppatore Start-Up
SpesApp, Castel Bolognese (Italia) Gestito il progetto, attualmente in Alpha testing, di ideazione e sviluppo di una start up digitale per il confronto di prezzi.
• Autonomamente completato corsi di programmazione in Java, XML e Python, che ho poi applicato nello sviluppo sia di un prototipo in Android per i consumatori, sia di un applicativo web (http://spesapp.herokuapp.com) per consentire
alle controparti commerciali di gestire i dati immessi nel database centrale e richiedere servizi aggiuntivi;
• Coordinato la redazione del business plan, occupandomi personalmente di fonti di finanziamento alternative (Crowdfunding, Marktetplace lending, ecc.), struttura societaria e metodi di monetizzazione. Ideato strategie in grado di generare un cashflow stimato di c€10,000 mensili, una volta raggiunta l'espansione programmata a livello regionale.
01/09/2016–08/08/2017 Fund Manager Assistant
M&G Investments, Londra (Regno Unito)
Responsabile per l'analisi di strumenti finanziari all'interno del team ABS e la comunicazione con i Fund Manager.
• Condotto e gestito la negoaziazione, analisi e structuring di deal con esposizioni in aviazione commerciale, tra cui 3 warehouses per Prudential Capital (c£500mln) e il primo sale&leaseback di M&G nell'asset class (c.£80mln), presentando con successo ogni opportunità davanti al Comitato;
• Guidato l'espansione del team in nuovi mercati (NPLs Irlandesi, Marketplace lending, Australia, CQS, Shared-equity mortgages, ecc.), costruendo e gestendo le relazioni con le controparti e ideando nuovi metodi di analisi;
• Incaricato di coprire il mercato del credito di Italia, Irlanda, Australia e Regno Unito (c£12mld di esposizione);
• Fornito indicazioni d'investimento ai diversi Fixed Income Fund Managers riguardo a prezzi, profili di rischio e cash flows di asset pubblici e privati, sui mercati primari e secondari, in base alle loro strategie d'investimento;
• Costruito una serie di modelli per monitorare e analizzare rating e performance dell'intero portafogli (c.£25mld);
• Incaricato dal manager di vagliare i neoassunti per espandere il team, in previsione del lancio di un nuovo fondo.
04/09/2015–01/09/2016 Investment Graduate
M&G Investments, Londra (Regno Unito)
Ruotato nei team di ABS, PPMG Annuities, Equity Global Leaders e Infrastructure Debt Finance.
• Dopo aver autonomamente discusso con gli Attuari del gruppo Prudential, ho iniziato un progetto per ottimizzare il portafogli di £34mld di annuities di Prudential UK, coordinandomi con i team Annuities e Long-Term Investment Strategy per sviluppare un algoritmo capace di generare profitti stabili e sostanziali (sopra i £100mln IFRS e £150mln di capitale Solvency II liberato all'anno) per il gruppo;
• Aiutato il fund manager di Global Leaders a sviluppare un sistema di analisi tecnica focalizzato sulla
performance relativa di diversi mercati mondiali, divisi per settore industriale e geografia, apportando un ritorno di 20bps nel primo mese di utilizzo;
• Risolto una serie di problemi esistenti da settimane in un modello critico sviluppato da Prudential UK in una sola mattinata, permettendo il suo immediato utilizzo.
ISTRUZIONE E FORMAZIONE
Completato il CFA Program CFA Institute 14/09/2014–15/07/2015 MSc Finance, with Distinction London School of Economics, Londra (Regno Unito)
• Tesi su 'Predictive Value of Implied Volatility on Stock Prices'
• Corsi opzionali: Fixed Income, Portfolio Management, Risk Management, Financial Engineering
11/09/2011–14/07/2014 Laurea in Economia e Finanza, 110 cum laude Universita` Commerciale Luigi Bocconi, Milano (Italia)
• Tesi su 'Mispricing of Sovereign Bonds in the Eurozone'
• Corsi opzionali: Alternative Investments, Risk Management with Derivatives 25/08/2013–21/12/2013 Exchange Program, GPA 4.15/4.00
University of Hong Kong, Faculty of Business and Economics, Hong Kong (Hong Kong)
• Corsi: Corporate Finance, Introductory Econometrics, Management of Commercial Banks, Monetary Politics
COMPETENZE PERSONALI
LINGUE Italiano (madrelingua), Inglese (C2/bilingua), Francese (B2), Cinese (B1)
COMPETENZE DIGITALI • completato ECDL e ECDL Advanced;
• data modelling avanzato con Excel e VBA;
• programmazione in XML/HTML, Java, MatLab e Python;
• esperienza lavorativa con Intex e Bloomberg;
• conoscenza di base di C#, SQL, R, Stata, TensorFlow.
INTERESSI E HOBBIES Storia della Repubblica Romana e Seconda Guerra Mondiale; Scacchi; Automobilismo (single seaters e WEC); Aviazione commerciale; Digital forensics e crittografia; Esplorazione spaziale, Macroeconomia.