It is almost impossible to be a fashion lover and not heard of the Vogue fashion magazine. Vogue is a monthly fashion and lifestyle magazine published in the United States, covering a wide range of issues such as fashion, beauty, culture, living, and the runway.
It began as a weekly newspaper in New York City in 1892 before becoming a monthly magazine years later. The Vogue Arabia was launched in 2016 as a collaboration between Condé Nast and Dubai-based media company Nervora. Vogue Arabia is the magazine's Arab edition, which is available in the Arab countries, including Saudi Arabia, Bahrain, Qatar, Kuwait, Oman, the United Arab Emirates, Jordan, and Lebanon, and its one of the top fashion magazines in the Middle East.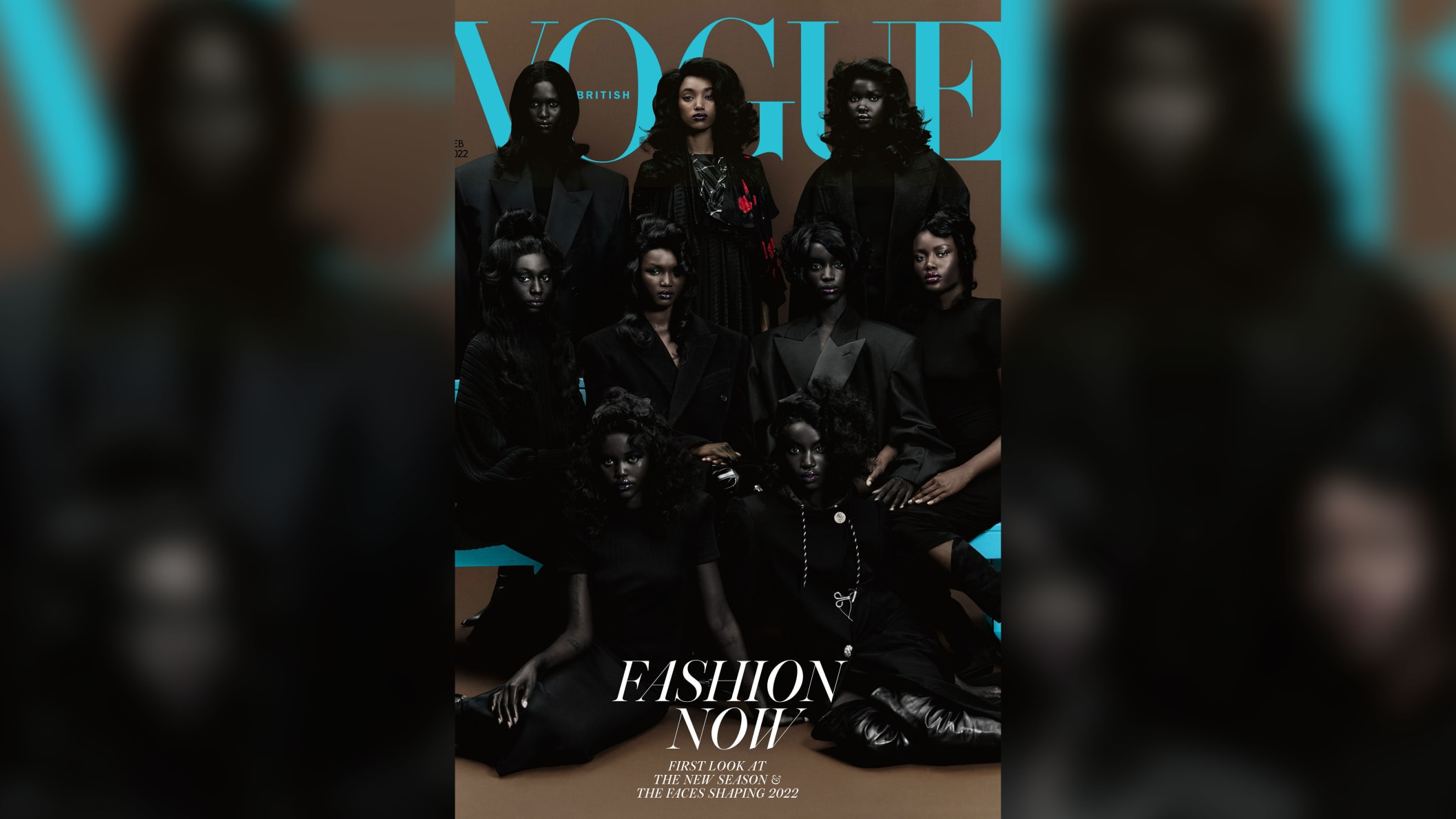 Break Magazine is published by a social enterprise company founded by Cristian Nardi with the aim of building an online blog that enhances new talents who have been cut off in recent years. Break Magazine – which aims to bring young readers closer to the pleasure / duty of being informed – is not for profit, it is free. Being a non-profit social enterprise, it accepts voluntary social contributions.
Break Magazine is a newspaper active in Italy, Europe (France: Cannes, Montecarlo, Paris), London, United States (New York & Los Angeles), United Arab Emirates (Dubai), Asia (China) in the professional information sector, cultural, fashion and luxury. In services to professionals and businesses, Break Magazine occupies a market position with online services and bimonthly printed publications, it also boasts an important presence in the organization of international fashion, luxury events and television appointments made through our systems or partner systems. Fashion, one of the main players in our international market.
With a variety of magazines customized to different countries and populations, Elle reaches over 70 million readers globally, with 82 percent of Elle's audience being women aged 18 to 49. Elle Arabia is one of the most popular fashion online publications in the United Arab Emirates.
After signing an exclusive collaboration with Elle International for the publication of the Elle brand in the Middle East, Patrimony Media acquired it. This fashion magazine covers content concerning fashion trends, beauty, celebrity news, food, and lifestyle, as well as expanded localized material tailored to the personality and taste of the UAE reader.
On March 1, 2007, Harper's BAZAAR Arabia debuted in the GCC. Harper Bazaar Arabia is a renowned luxury fashion publication based in Dubai, United Arab Emirates, covering the Gulf Cooperation Council (GCC). With a historic 150-year history and over 40 worldwide editions, the Harper's Bazar group is the perfect resource for women who want to be the first to obtain the best in luxury fashion, thanks to its elegance, authority, and insider knowledge. It concentrates on what's new and what's coming up next, and it known as one of the top fashion magazines in the Middle East.
Grazia Middle East is the Gulf's best-selling fashion weekly, including regional and worldwide fashion exclusives as well as global celebrity news. With a total monthly reach of over 250k people, this magazine is always at the forefront of the latest fashion and beauty trends. Grazia is a valuable guide for insightful shoppers who wants to stay on top of the latest fashion trends since it lists the greatest shopping spots and delivers the most up-to-date fashion news.
GQ Middle East was launched in 2018. It is the leading fashion and lifestyle magazine for men in the region, with a target audience of ambitious, trendy, and well-educated men aged 28 to 45. GQ Middle East has featured some of the world's most famous people on its covers, including Oscar winners, supermodels, music pioneers, and world-class athletes.
The inaugural Men of the Year Awards were hosted in the Louvre Abu Dhabi in 2019 by GQ Middle East. The region's first-of-its-kind award show drew A-list talent and received international attention.
Cosmopolitan is the world's best-selling young women's magazine, and one of the top fashion magazines in the Middle East. debuting in April 2011 with more than 130 million brand touch points across print, digital, and social platforms.
Young women in the Middle East will be informed, educated, entertained, and encouraged to be the best they can be in all aspects of their lives by the Cosmopolitan Middle East issue. By giving a comprehensive experience of beauty and female empowerment, Cosmo Middle East is going on an exciting journey reflecting the region's ever-evolving diversity.
Savior Flair was launched in 2009 as the first online magazine of the Middle East based in Dubai, UAE. Since then, it has always stayed at the fashion forefront in the region. Savior Flair journal is the source for unique, exclusive, and important information aimed at readers who want to live a stylish life. It is a style, beauty, and culture specialist who showcases the Middle East's and beyond's most inspiring people, places, and locations.
MOJEH was founded in 2010 in response to a growing market of fashion-forward women seeking a high-end resource to complement their active lifestyles. It quickly established itself as the luxury edit for Middle Eastern women. MOJEH sets the standard in quality and originality, from thought-provoking editorial content to creative photography and mixing worldwide style with regional elegance.
At last…
All in all, despite its complexities, the Middle East offers considerable prospects for fashion players. The fashion and luxury industries have always found the Middle East to be a lucrative market.
The importance of looks in Middle Eastern society is one of the key reasons for the appeal of logos and luxury items. Consequently, there are several fashion magazines in this region to meet the needs of people interested in fashion. In fact, the fashion business would be incomplete without fashion periodicals.
They are the means via which the design's vision is communicated and promoted to the end buyer. The present periodical market is diverse due to the balancing of priorities. But as the fashion industry in the Middle East has grown, there are many good fashion magazines in the middle east.