Powerhouse movie producer Mary Parent has her historic home in Los Angeles' famously celebrity-packed Laughlin Park enclave available at $8.9 million. The Legendary Entertainment vice chairman, who has had an important hand in a slew of blockbusters including the "Pacific Rim" franchise, purchased the property in late 2007 for just under $6 million from super-producer John Wells.
Built in 1915 and currently configured for four bedrooms and 5.5 bathrooms in nearly 6,900 square feet, the white-stucco Spanish Colonial-meets-English Tudor villa was once home to Charlie Chaplin, and was acquired in 1920 by showbiz pioneer Cecil B. DeMille. DeMille lived in the substantially larger mansion next door, now owned by Angelina Jolie, and used the smaller house as a production office, screening room and guest house until his 1959 death.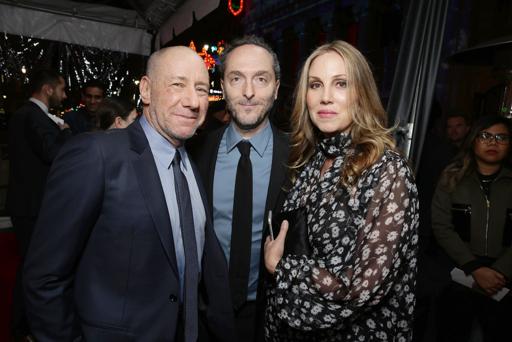 Lustrous, dark hardwood floors unify grandly proportioned public spaces that features myriad well-preserved or re-created original architectural details such as diamond-pane leaded-glass windows and opulently carved stone fireplaces that are cheekily juxtaposed against a distinctive array of eclectic furnishings, dramatic light fixtures and vibrant contemporary artwork. Baronial formal living and dining rooms are complemented by a sunny breakfast room under a silver-leafed ceiling and a high-end kitchen that features a built-in dining banquette and a head-on view of the Griffith Park Observatory through an elegant row of tall and slim arched windows.

There's also, of course, a state-of-the-art screening room. An arched loggia hung with vermillion curtains looks out over a swimming pool set into a lush lawn; a spa is more discreetly positioned amid fragrant citrus trees.
Laughlin Park has always attracted notably named residents. Some of the enclave's current high-profile homeowners include Ellen Pompeo, Kristen Stewart, Natalie Portman and Emma Roberts.
listing photos: Hilton & Hyland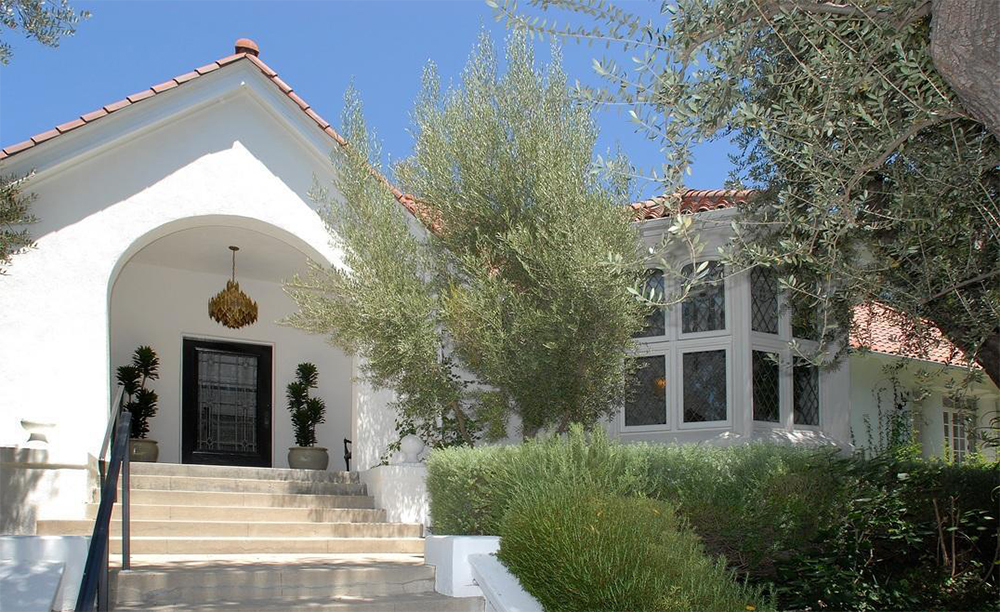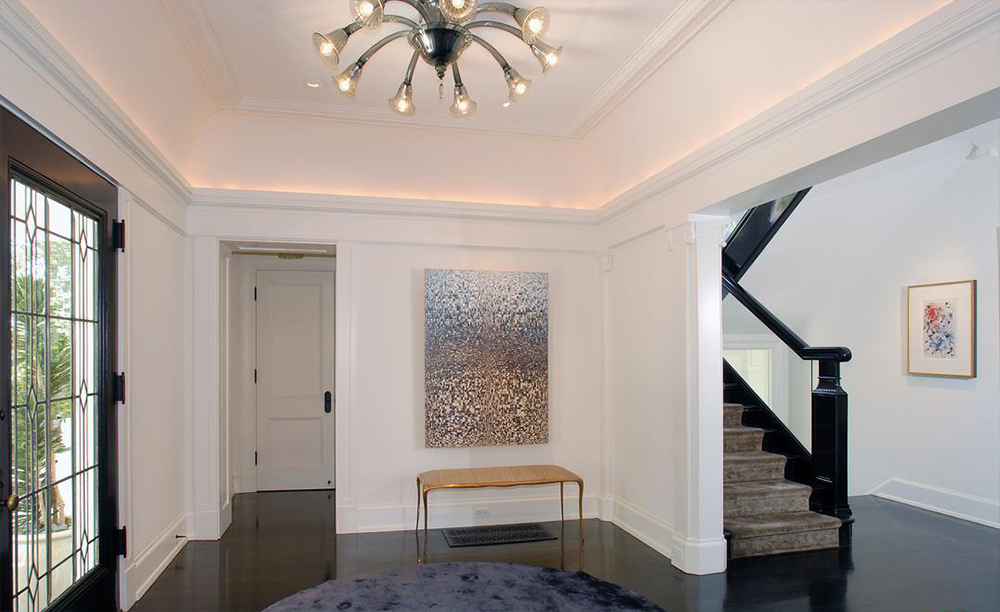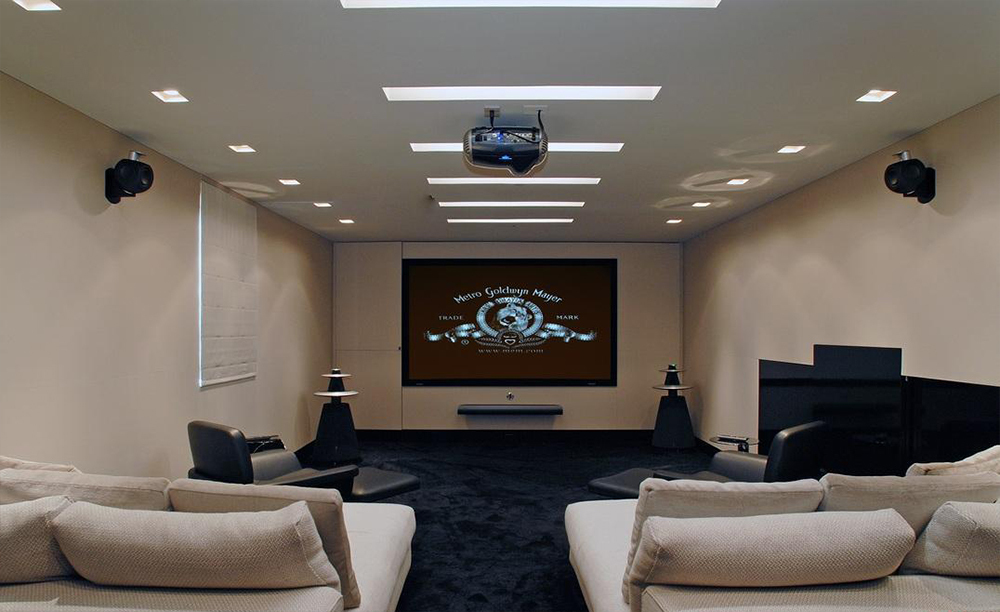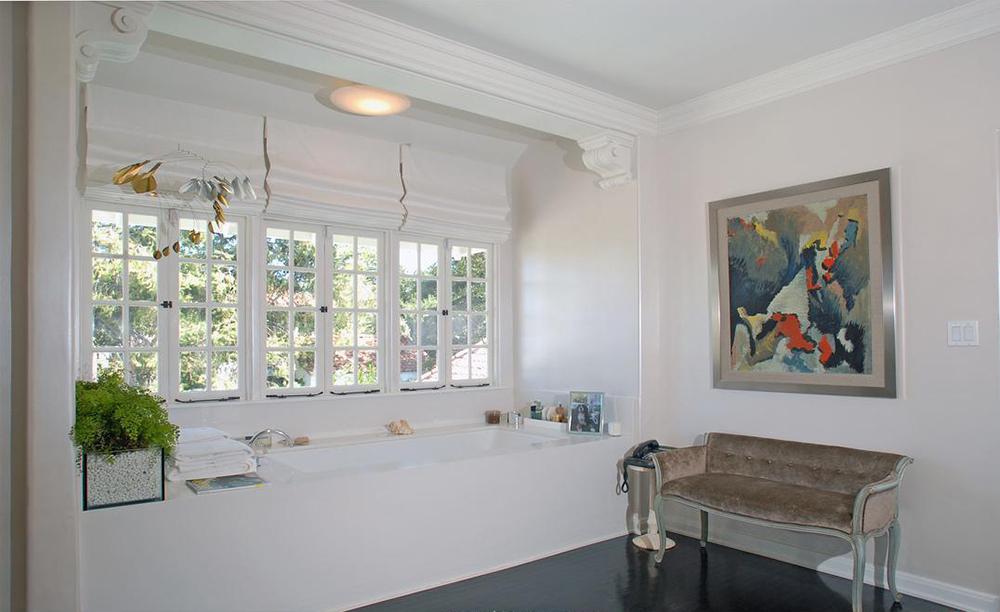 Mary Parent (born 1968) is an American film producer, and former studio executive. In February 2011, she co-founded Disruption Entertainment, a company with a first-look deal at Paramount Pictures.[1] She was formerly the Chairperson of Metro Goldwyn Mayer's Worldwide Motion Picture Group.[2] She was a former President of Production for Universal Studios. There, she was responsible for Meet the Fockers, The Bourne Supremacy, Serenity, and other films. In 2004, Parent and Scott Stuber were named Vice Chairman of Worldwide Production for Universal Pictures. In 2005, Universal inked a production deal with the duo under the shingle Stuber/Parent Productions. Under Stuber/Parent, she has produced such films as Role Models (2008), Welcome Home, Roscoe Jenkins (2008), The Kingdom (2007), and You, Me and Dupree (2006). She produced Guillermo del Toro's Pacific Rim, the Darren Aronofsky epic Noah and The SpongeBob Movie: Sponge Out of Water (2015).[3] Parent worked at New Line Cinema in the 1990s.
In 2008, Parent placed 28th on The Wall Street Journal's' "50 Women to Watch 2008" list.
MOVIE
Detective Pikachu 2 (producer) (announced)
Nicktoons (producer) (announced)
Beyblade (producer) (pre-production)
2020 Red Notice (creative executive) (pre-production)
2020 Dune (producer) (post-production)
2020 Godzilla vs. Kong (producer) (post-production)
2019 Godzilla II – King of the Monsters (producer)
2019 Pokémon Detective Pikachu (producer)
2018 Pacific Rim: La rivolta (producer – produced by, p.g.a.)
2017 Diverso come me (producer)
2017 Carne y Arena (Short) (producer)
2017 Kong: Skull Island (producer – produced by)
2016 Monster Trucks (producer)
2015 Revenant – Redivivo (producer)
2015 SpongeBob – Fuori dall'acqua (producer)
2014 Godzilla (producer)
2014 Noah (producer)
2013 Pacific Rim (producer)
2008 Role Models (producer)
2008 A casa con i miei (producer)
2007 The Kingdom (executive producer)
2006 Tu, io e Dupree (producer)
1998 Pleasantville (executive producer)
1997 Ancora più scemo (executive producer)
1996 Set It Off – Farsi notare (executive producer)