Top nightclubs in Dubai 2020
Best nightclubs in Dubai 2020
These are the best nightclubs and best places for a club night in Dubai
This Dubai nightclub had a revamp late in 2019 to include a huge outdoor terrace. This American export arrived in Dubai with a huge buzz of excitement. While it hasn't quite managed to reach the same heights of its Los Angeles and Las Vegas counterparts, it's still a strong member of Dubai's nightclub scene. It's an elite clubbing experience and one you'll want to visit late.
Open Sun, Tue, Thu & Fri 11pm-3am. JW Marriott Marquis Dubai, Business Bay (052 881 8888).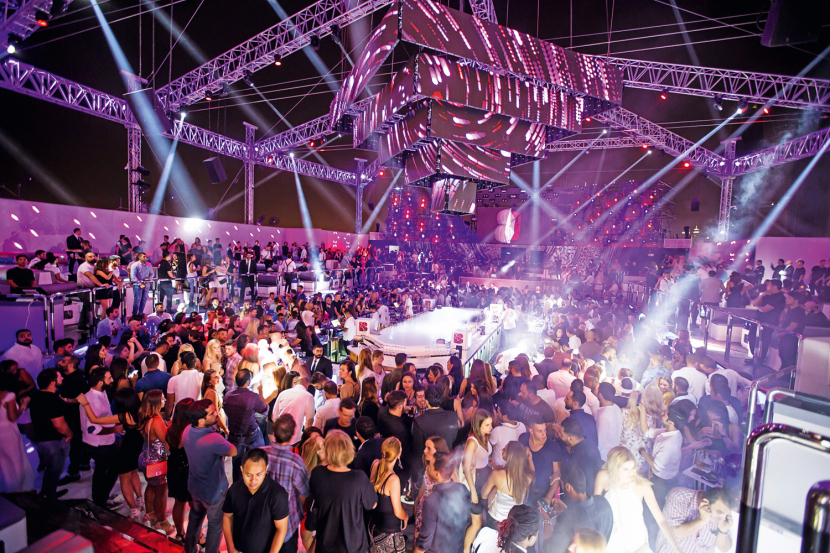 A former winner of Time Out Dubai's club of the year, this is a huge open-air nightclub in Dubai's d3 area. It's trendy, massive and has stunning light shows and effects. BASE Dubai also attracts top names so get ready for a huge night out at this top Dubai nightclub.
Open Thu-Sat 10pm-4am. d3, Ras Al Khor Road (055 313 4999).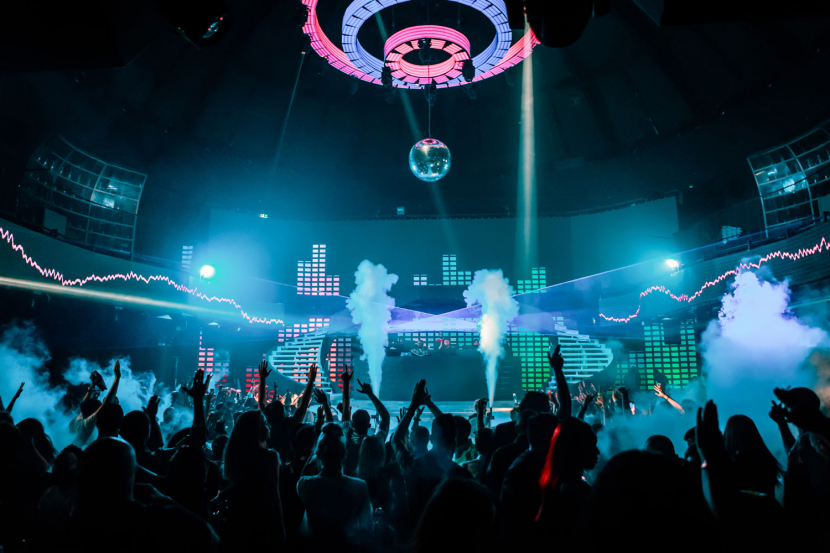 This trendy Dubai nightclub has an adjorning lounge if you're more in the mood for a mellow evening rather than a pumping club night. It's a swish spot and ladies get in free.
Open daily 8pm-3am. V Hotel Dubai, Curio Collection by Hilton, Al Habtoor City (056 501 2039).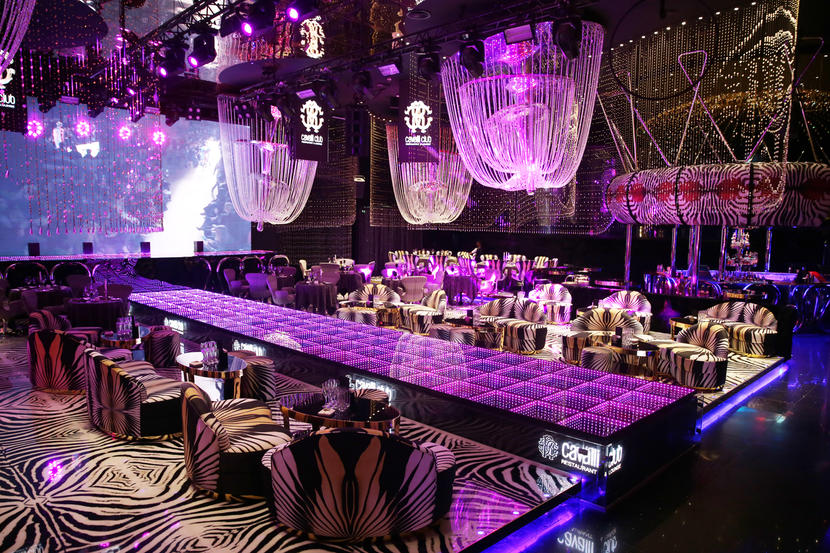 A stalwart on Dubai's Best Nightclubs list, this is without a doubt one of the most famous clubs in Dubai. Cavalli Club had a revamp in 2019 and now even boasts a bar tended by a robot. There are several deals throughout the week from ladies' nights to dinner deals, and there's also live entertainment. It's glamorous, it's extravagant and it's without doubt one of the best nightclubs in Dubai.
Open daily 8.30pm-3am. Fairmont Dubai, Sheikh Zayed Road (04 332 9260).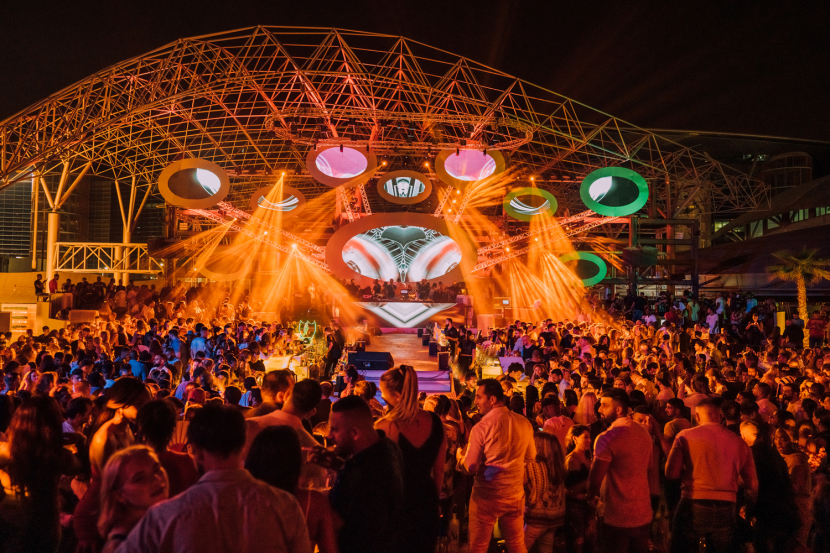 Another former winner of Time Out Dubai's Club of the Year, Drai's picked up the accolade in 2019. This massive club launched at Meydan Racecourse complete with a pool for day-to-night partying. It's now solely a nightclub and it draws in the crowds thanks to a roster of huge names. It's one of several brilliant nightlife venues at Meydan and if you're into clubbing this is one of the best nightclubs in Dubai. For more about nightlife at Meydan click here.
Open Tue & Fri, 10pm-4am. Meydan Racecourse, Nad Al Sheba (052 388 8857).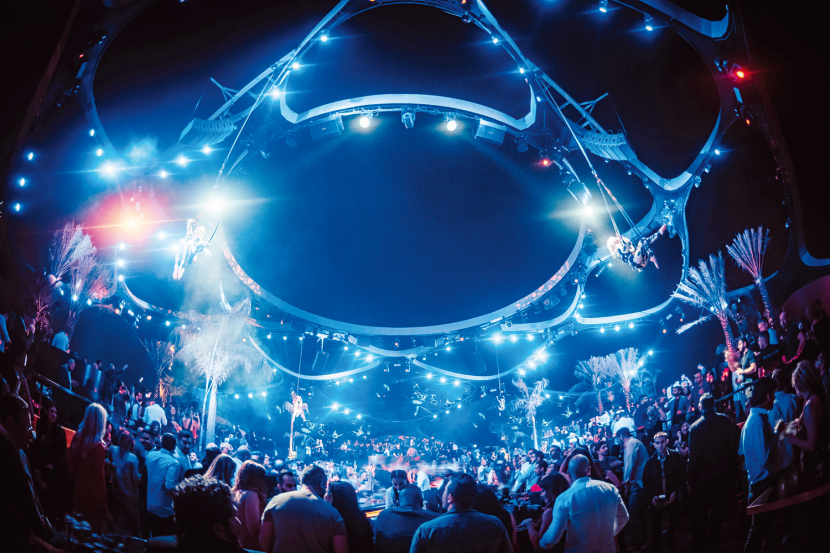 Set in the heart of d3, the city's buzzing creative hub, and with a backdrop of the stunning Dubai skyline, is where you'll find this al fresco party spot. Hailing from Beirut, before opening here in Dubai SKY2.0 is famed for its entertainment and interactive modern technologies, and it's lived up to them here in Dubai. There's loads of entertainment, the vibe is cool and this huge-open air nightclub in Dubai is brilliant and absolutely pumping.
Open Wed, Thu, Fri 10pm-4am. d3, Ras Al Khor Road (04 587 6333).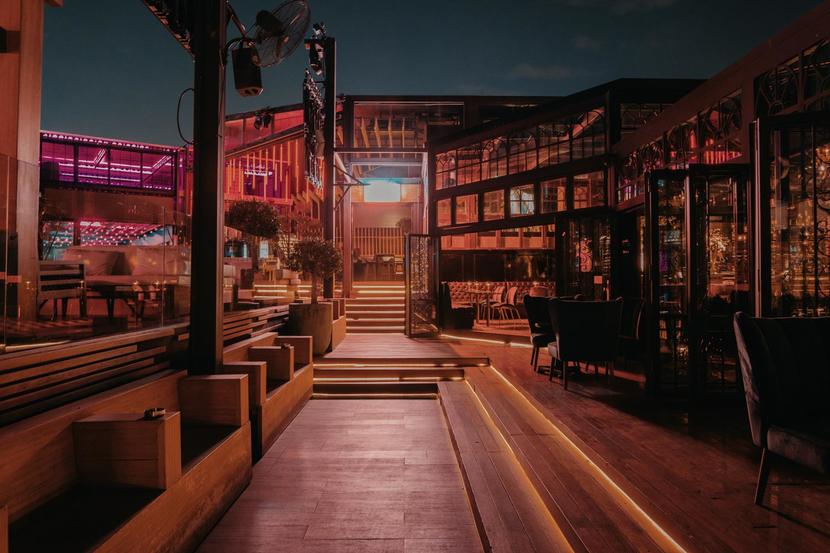 Despite the name Soho Garden is so much more than just a garden. It's a pumping super-club, a swanky outdoor terrace and an intimate London-inspired bar all rolled into one. There are four separate bars, each with its own distinct vibe – ranging from cosy to counters that feel like they've been transplanted from a high-end nightclub in a swanky city. The crowd here is lively and, even on a weeknight, it's full of atmosphere. The venue also brings in some big names – such as famed Ibiza DJs The Mambo Brothers – guaranteeing a top night out. Another brilliant part of the super-nightlife venue that is Meydan, click here for more about nightclubs at Meydan Racecourse.
Open Wed, Thu, Sat 8pm-3am, Fri 1pm-3am. Meydan Racecourse, Nad Al Sheba (052 388 8849).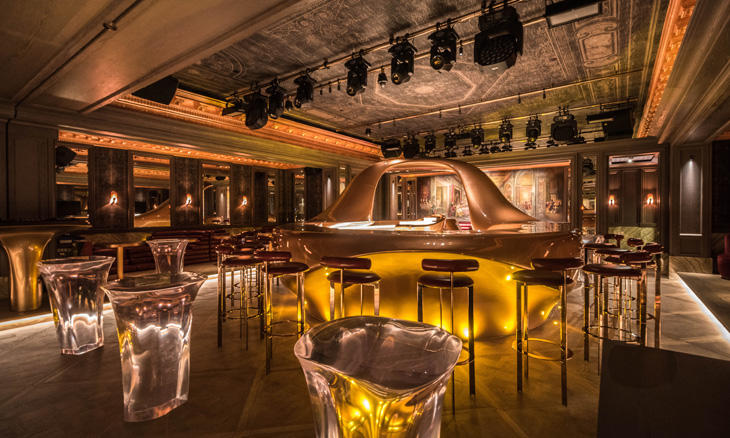 This intimate nightclub at FIVE Palm Jumeirah Dubai has already developed a luxury feel and a loyal following. Call to get on the guest list, for that's the only way you're getting in, and you may even see a supercar rolling onto the dance floor at this cool Dubai nightclub.
Open Tue, Thu-Fri 11pm-3am. FIVE Palm Jumeirah Dubai (058 869 8996).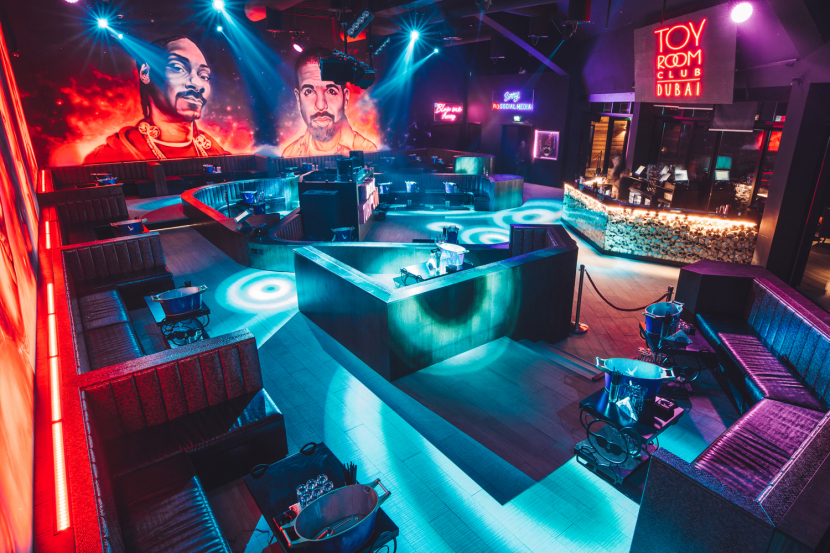 Yet another excellent nightclub found at Dubai's Meydan Racecourse. The second version of Toy Room, a famous London nightclub, is roomier and swankier than its predecessor. Drinks are on the pricey side but there are regular deals on for ladies' nights and themed nights throughout the week.
Open Mon, Wed-Fri 11pm-4am. Meydan Racecourse, Nad Al Sheba (055 246 4555).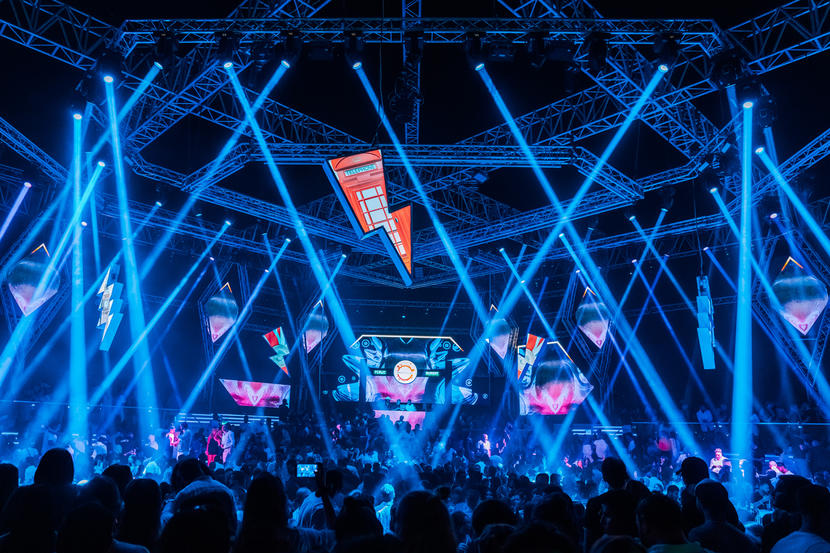 An absolutely mega and massive open air nightclub in Dubai, WHITE is world-famous and a constant on Dubai's best nightclubs list. Round the corner from Drai's, on the open-air rooftop of the Meydan Racecourse Grandstand in Nad Al Sheba is also home to massive artists on a regular basis, ladies' nights and one of the most impressive nightlife views around, out towards Downtown Dubai. Without doubt one of the best nightclubs in Dubai and must visit for visitors and residents alike who love clubbing.
Open Thu-Sat 11pm-4am. Meydan Racecourse Grandstand, Nad Al Sheba (050 443 0933).