want to contact Chinese art here are the big names
Art Collectors in Taiwan to Watch Out For This Week
Once there was a time when Taiwan was the vibrant art capital of Asia, and then Taiwan lost its position to Hong Kong and mainland China in the late 1990s. However, with new galleries and art fairs like Art Taipei and Taipei Dangdai, Taiwan's capital city is reclaiming its position as one of Asia's foremost art hubs. Local collectors from different generations are driving this momentum and bringing international attention to the flourishing art market in Taiwan. On the occasion of a vibrant contemporary art fair Taipei Dangdai this week, LARRY'S LIST has come up with this cheat sheet for you.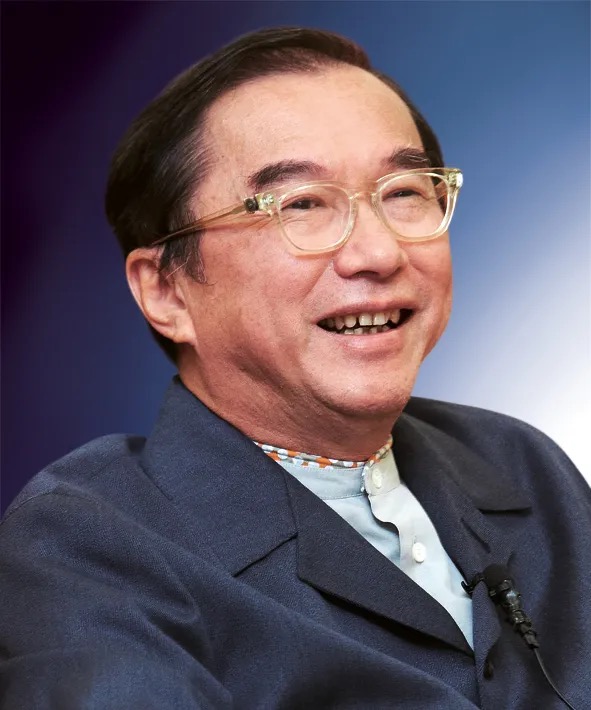 Barry Lam
One of the foremost arts patron in Taiwan, his collection over 1,000 artworks include many works of Chinese paintings and calligraphy, in particular over 250 works by painter Zhang Daqian. Lam reportedly shelled out about $14 million in 2010 for Zhang Daqian's painting "Achensee Lake" (1968) at an auction in Beijing. In terms of contemporary art involvement, he is chairman of the Contemporary Art Foundation which manages the MoCA Taipei.
Jay Chou
@jaychou
Today, the Mandopop King is not only recognized as one of Asia's most acclaimed private art collectors, but he has also reached the status of a global cultural ambassador bridging art, the creative scene, and entertainment. His art collection includes some of the most sought-after artists, such as Frank Stella, Gerhard Richter, Jean-Michel Basquiat, Mark Bradford, and Peter Doig.
(Read previous interview: Always on the Lookout for the Next Challenge)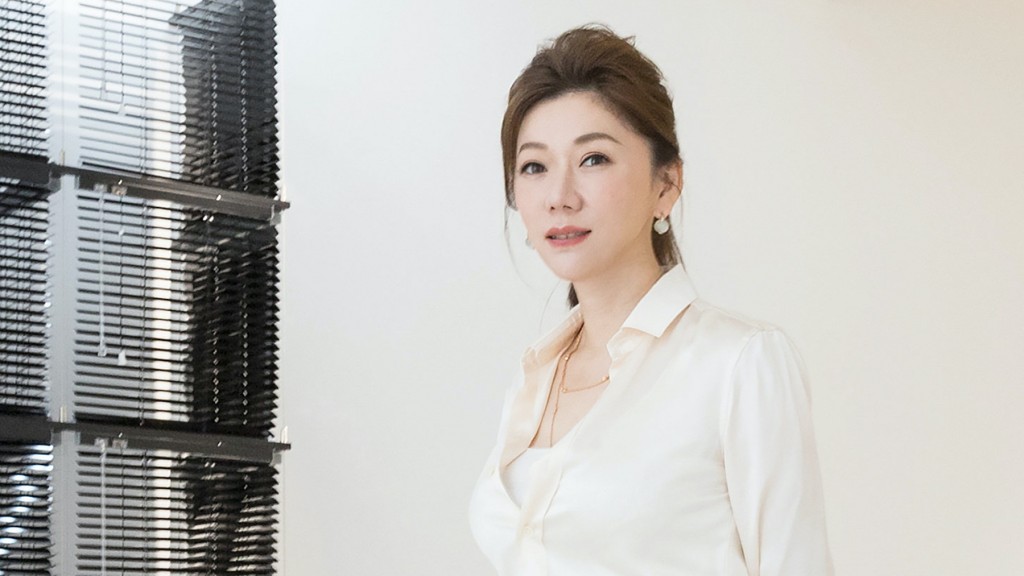 Jenny Yeh
@jenn_y_eh
Yeh, the daughter of the chairman of Winsing Development Company, established the Winsing Arts Foundation in 2018, which is actively sponsoring Taiwanese performing groups and visual artists to help raise their profiles globally. In 2019, she inaugurated the Winsing Art Place, a non-profit venue to showcase her personal collection of art, which includes major international names such as Vō, Alicja Kwade, Miriam Cahn, Mona Hatoum, Damien Hirst, Jeppe Hein, Pierre Huyghe, and Wolfgang Tillmans, as well as significant Taiwanese artists like Lee Mingwei, Chen Ching-Yuan, Joyce Ho, and Hsieh Mu-Chi.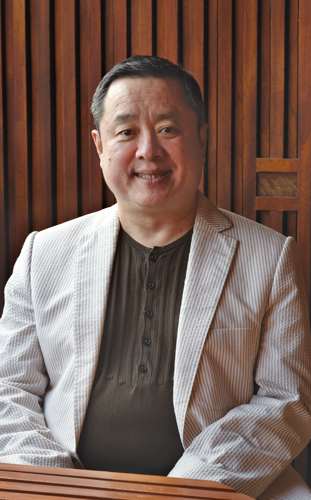 Leo Shih
In 1998, he bought his first piece of "fine art" – a painting of rice fields by Taiwanese artist Huang Ming Chang. The following year, he acquired a work by Chinese-French painter Sanyu at a Sotheby's auction. Today, his collection comprises over 2,000 artworks, including pieces by Richard Lin, Lee Kit, Haegue Yang, Cai Guo-Qiang, Xu Bing, Chen Zhen, Gu Wenda, Damien Hirst, Tracey Emin, Danh Vō, Nam June Paik and Bill Viola. He keeps the artworks in various apartments, frequently rotating them, with the core collection housed in his family home in Taichung.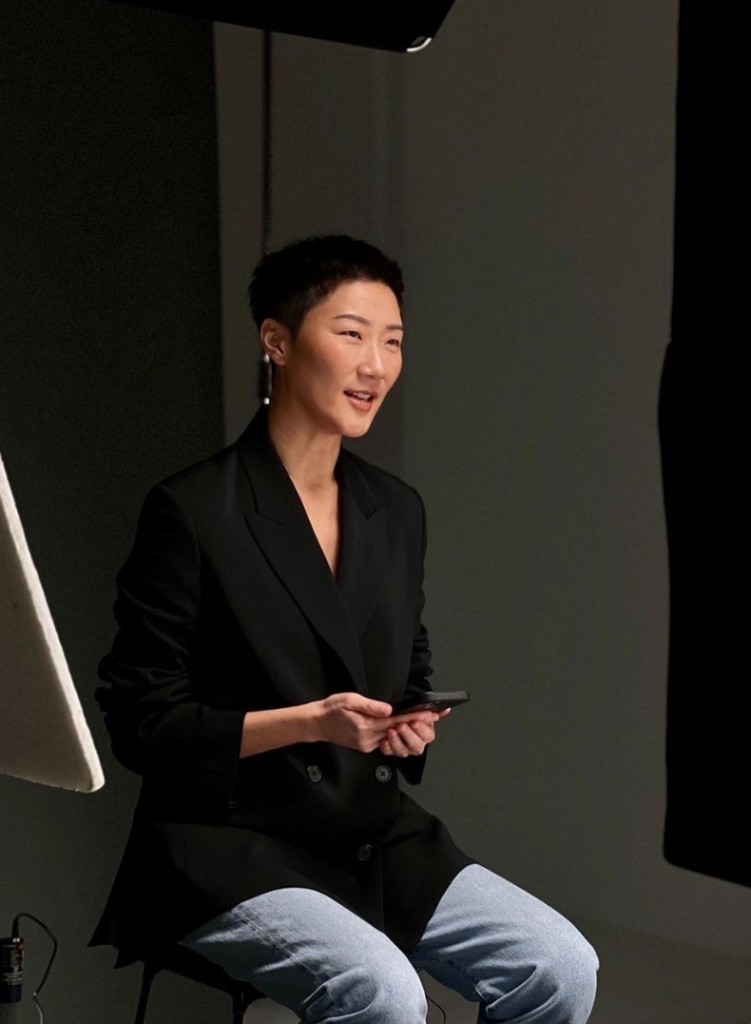 Leslie Sun
@sunles
Renowned in both the art and fashion industries, Leslie Sun was appointed Editor-in-Chief of VOGUE Taiwan in 2020. Having been collecting art for over 15 years, she started collecting when she pursued her Master's Degree in Graphic Design at CalArts. Some of the artists in her collection include but not limited to Daniel Arsham, Wolfgang Tillmans, Mel Bochner, Lin Yi-Hsuan. She is the founder and director of SUNSET shop and SUNSET PROJECTS, with the former being an experimental lifestyle space in Taipei, and the latter catering to art and design events.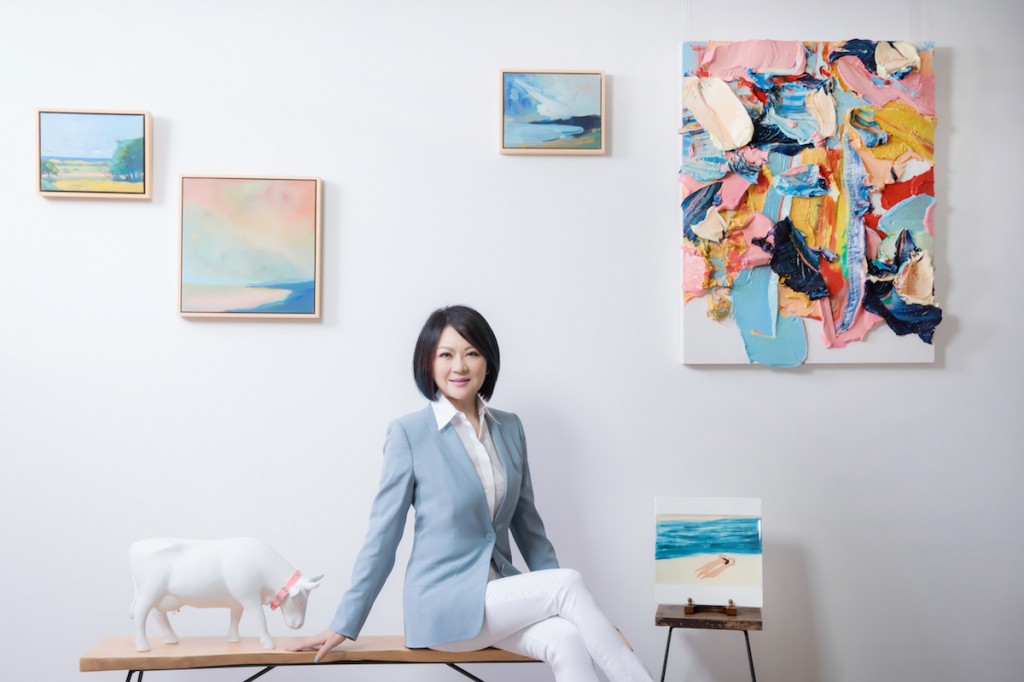 Maggie Tsai
@fubonart_foundation
Maggie Tsai is the CEO of Fubon Art Foundation and an avid collector of modern and contemporary art. Established over two decades ago, the Foundation hosts lectures, exhibitions, and art events around the country aimed at making art accessible to the broader public, one of the strong contributors to the vibrant and diverse art scene in Taiwan. The Chinese-French painter Sanyu is her all-time favourite. Other artists in her collection include Damien Hirst, Lee Mingwei, Zhu Jinshi, and Hung Yi among others.
(Read previous interview: I Have Never Sold Any Artworks from My Collection)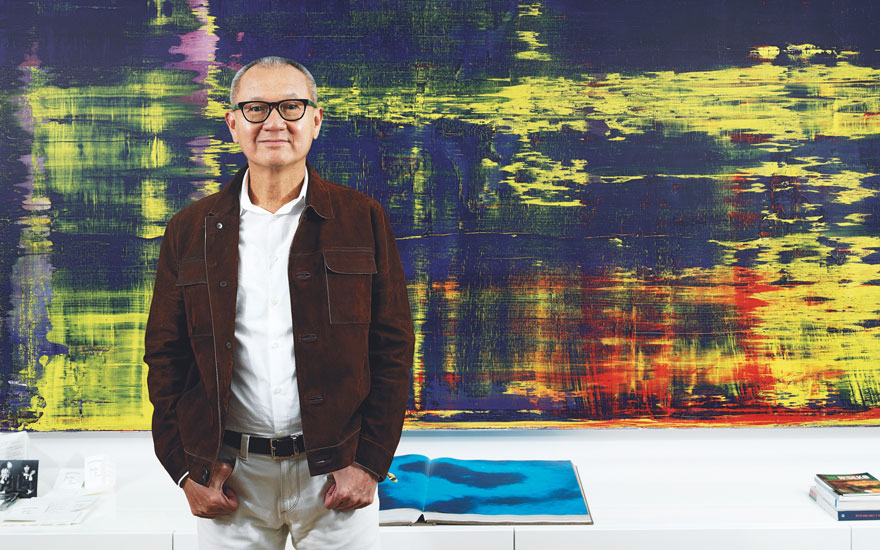 Pierre Chen
@pierretmchen
Chen is the founder of Yageo, an electronics component maker that he started in 1977. Chen reportedly has more time and money than ever to pursue his passion for art in recent years. His postwar and contemporary art collection include works by Picasso, Francis Bacon, Peter Doig, Henry Moore, Gerhard Richter, Robert Mapplethorpe and Mark Rothko, some of which are showcased at his sprawling home in the mountains of Taipei. Chen also favors Chinese-French painter Sanyu and owns a large bronze by Aristide Maillol.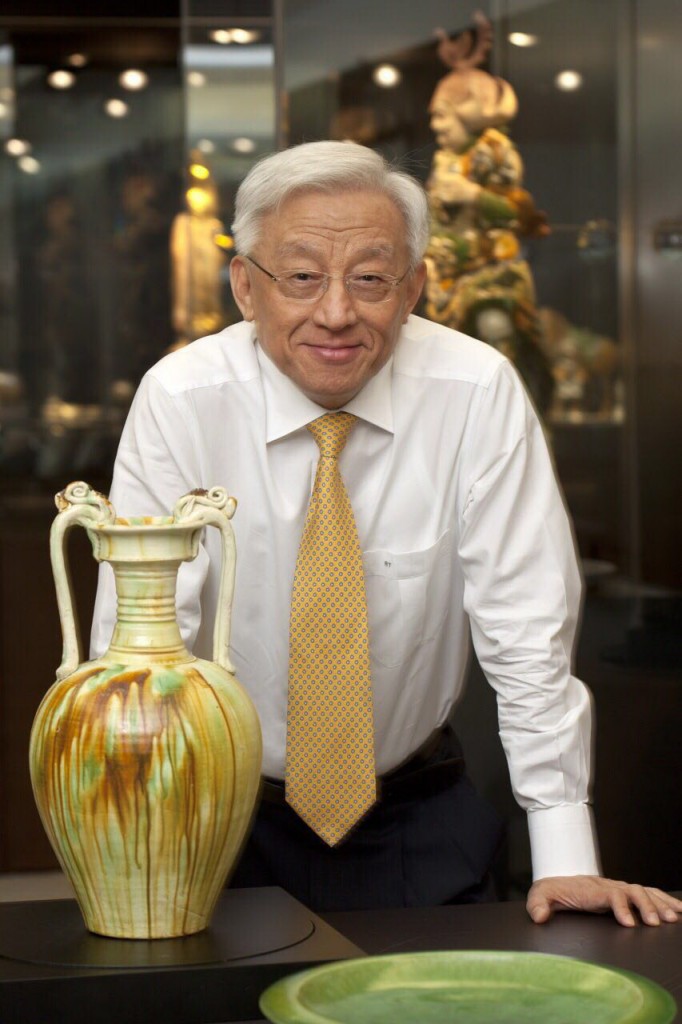 Robert Tsao
A businessman best known as the founder of United Microelectronics Corporation, Tsao is also a fine arts critic and collector. Since the 1990s, when he started collecting jade, Tsao has assembled one of the most expansive collections of art in the world, ranging from bronzes and ritual vessels, to contemporary art in various media from both the east and west. Besides, he was a patron of artist Zhu Dequn.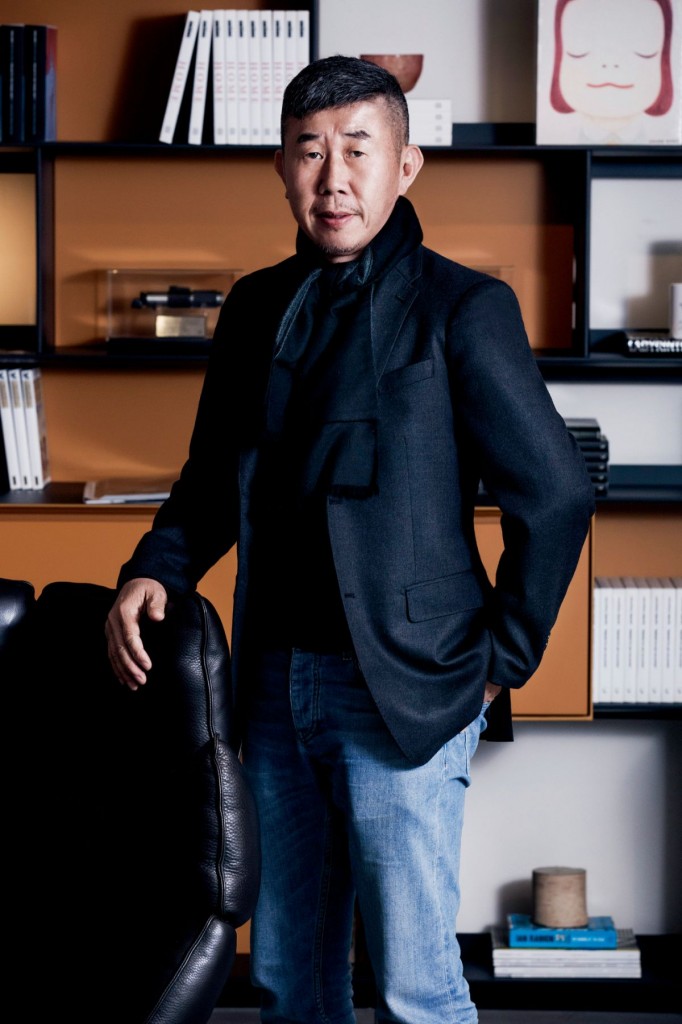 Rudy Tseng
@rudytseng
Tseng is an independent curator and full-time art collector whose collection initially focused on the Young British Artists in the 1990s but has since expanded to include works by other artists such as David Batchelor, Hsieh Tehching, Chen Chieh-Jen, Michael Lin, and Tsui Kuang-Yu. In 2017, he lent Lee Mingwei's "The Mending Project" (2009-2013) to the Venice Biennale. He currently serves on the Art Basel Global Art Patron Council, the Tate Asia-Pacific Acquisition Committee, and is a board member of the National Art Gallery Singapore.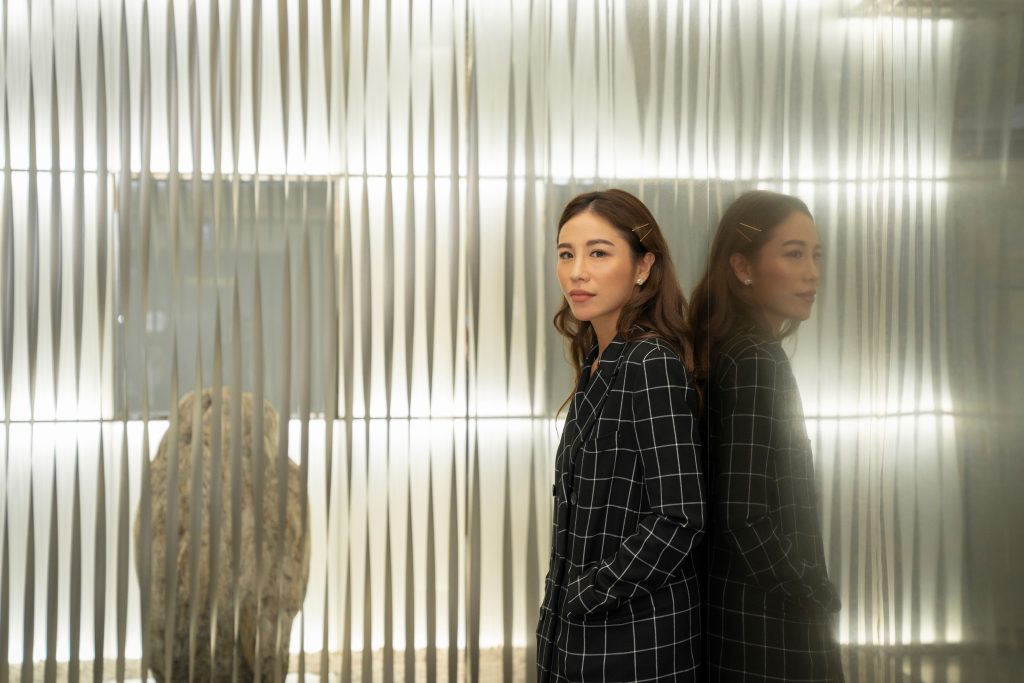 Vicky Chen
@vichen8
Taipei-based Vicky Chen, who inherits her passion for art from her father, is an avid, low-profile collector of Chinese antiquities and modern masters, as well as contemporary art. She also co-founded Tao Art Space with her father – an exhibition space designed by the Japanese architect Jun Aoki in Taipei's Neihu district, which operates as a showcase for an extensive art collection as well as a hub for artists and collectors from the region to connect.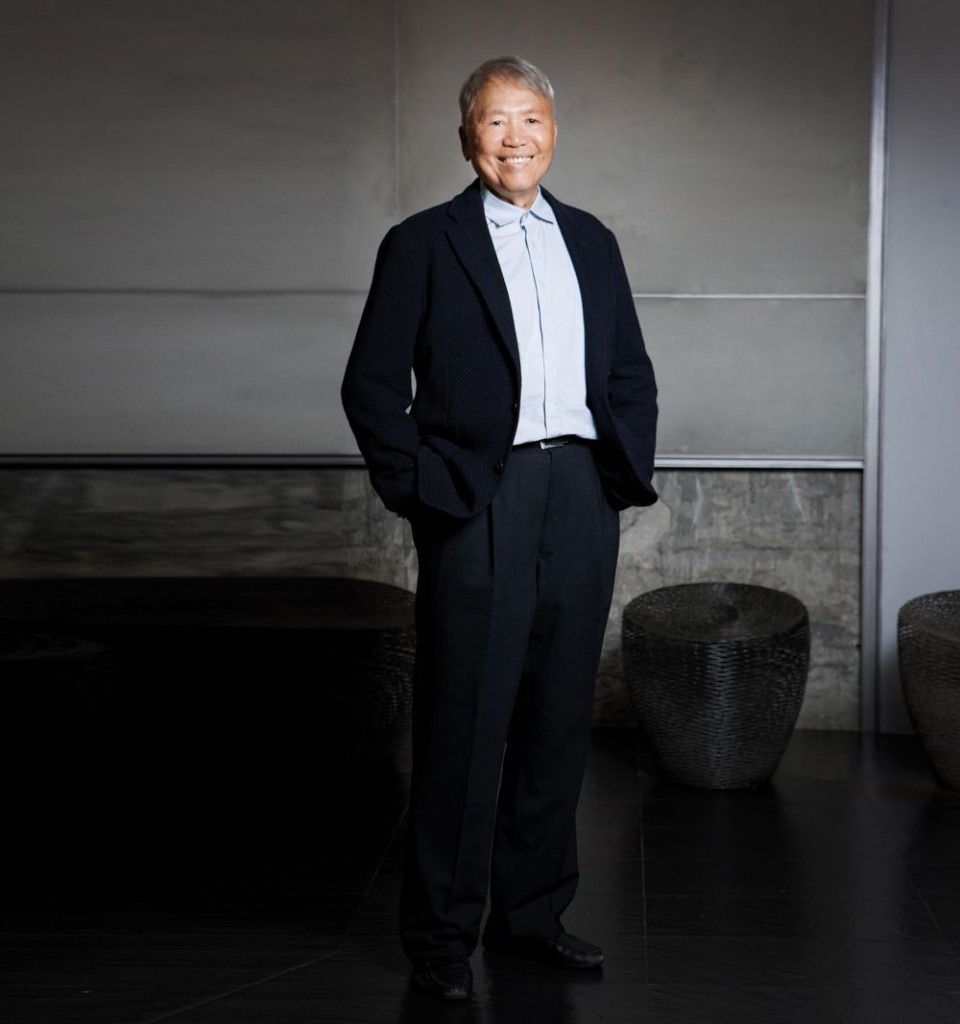 Chiu Tsai-Hing
Chiu Tsai-Hing, an electronics tycoon, boasts a vast collection that comprises over 1,000 paintings and calligraphy scrolls by mainland Chinese artists, 500 works of Taiwanese contemporary art, and numerous antiques. In 2017, he auctioned off 300 pieces from his collection to raise funds for Taipei's Hong-Gah Museum.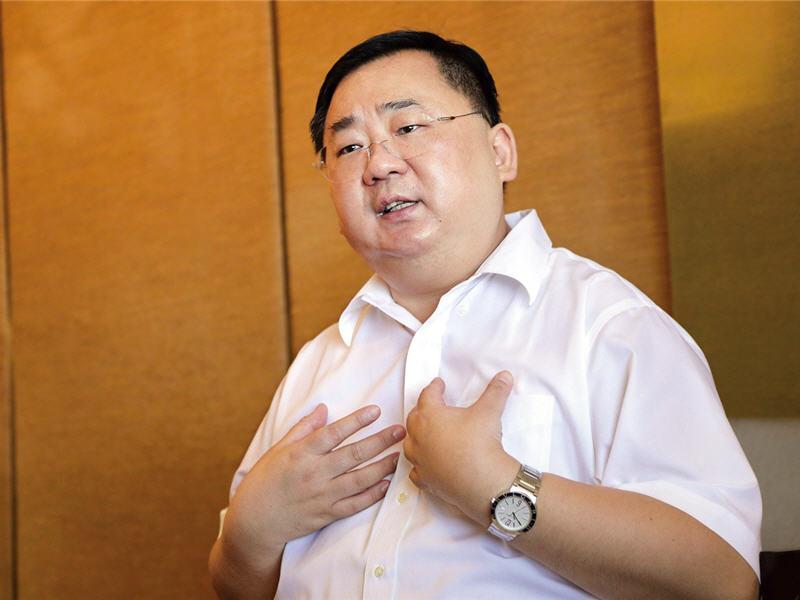 Victor Ma
Victor Ma and his father Rudy Ma are both important collectors in Taiwan and active in Ching Wan Society. They collect exquisite ceramics from the Sung, Yuan, and Ming dynasties, as well as artworks by late modernist painters such as Lin Fengmian, Xu Beihong, Wu Zuo Ren, Zao Wou-Ki, Wu Guanzhong, Sanyu, and Yun Gee. Since 1991, Victor Ma has been in touch with Zao Wou-Ki, and their friendship has lasted for nearly 20 years. In addition, Victor Ma is also interested in the works of Western contemporary artists, such as Bryan Hunt and Keith Haring.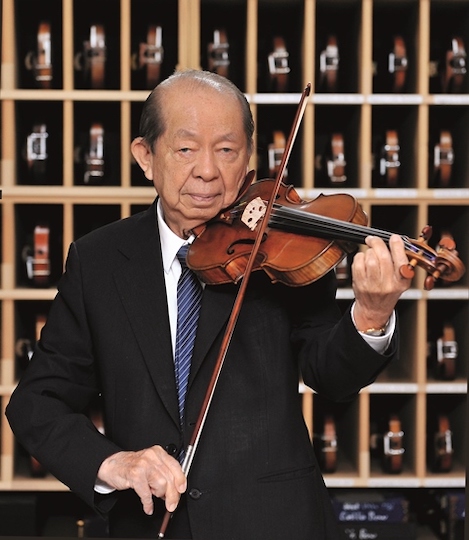 Shi Wen-Long
@chimeimuseum
The founder of the Chimei Corporation and the Chimei Museum is a patron of music and art. He founded the Chimei Museum in 1992 to showcase the Western art that his Chimei Culture Foundation has been acquiring since 1977, which now owns more than 12,000 works of art. The collections are on display in the Chi Mei Museum in Tainan, which boasts the country's largest privately owned treasure trove and is free to the public.