Dr. Guglielmo RUFOLO plastic surgeon recognized for your talent all over the world
Dr. Guglielmo Ludovico Ugo Ascanio RUFOLO The plastic surgeon from Ravello is a doctor, holds a degree in medicine and surgery from Federico II University of NAPLES, qualified to practice as a doctor – surgeon in Italy at Federico II University of NAPLES, Diploma Specialist in Surgery Plastic and reconstructive at the University of NAPLES Federico II with full credits, participated in the International Master in Reconstructive Microsurgery MRM 90 ECTS at the University of Barcelona, ​​regularly entered in the register of doctors and surgeons, specialist doctors, with over 14 years of international experience, almost 3000 surgeries, plastic surgeon from the city of NAPLES to Rome and then NEW YORK and TOKYO. Later in Stockholm as an aesthetic plastic surgeon in consulting for a short time and then from Geneva to Paris and Nice on the French Riviera. Appreciated by Stockholm for having become a celebrity in this area, appreciated professional. For being welcomed as a guest at the Nobel Prize in Medicine 2016 Karolinska Institutet in Stockholm, at the premiere of Professor Yoshinori Oztumi. Through the studies performed in craniofacial surgery in plastic and reconstructive surgery with, surgical activity performed at the University of Gothenburg Sahlgrenksa University Hospital – "Guest doctor" collaborates in scholarship, and later as a Craniofacial plastic surgeon at the University of Uppsala Academic Hospital in Sweden, for a limited period of time, counseling and training.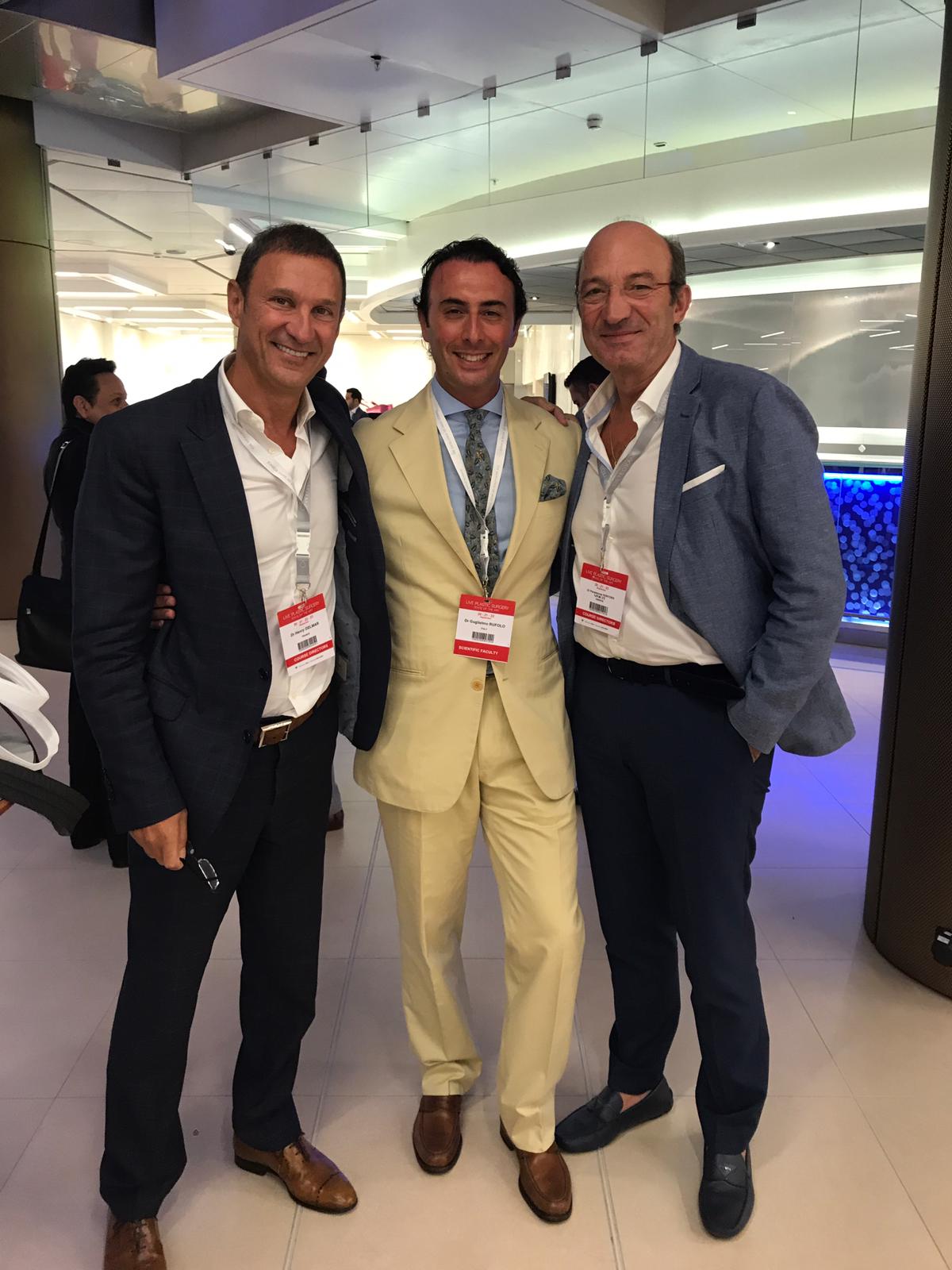 Thereafter, Dr. collaborates. Guglielmo Rufolo Plastic Surgeon along with the famous Dr. Sherrell J. Aston in New York City, Manhattan at the Manhattan Eye Ear and Throat Hospital – Lennox Hill Hospitals through a scientific surgical specialization school in aesthetic plastic surgery. . During his international career, he also specializes in reconstructive microsurgery through an international master, which lasts for two years at the Autonomous University of Barcelona, ​​Spain, allowing him to tour among the best surgical centers in the world, from Gustave Rousssy Hôpital in Paris. then directed to the University of Helsinki in Finland, at TOOLON SAIRALAA reconstructive surgery.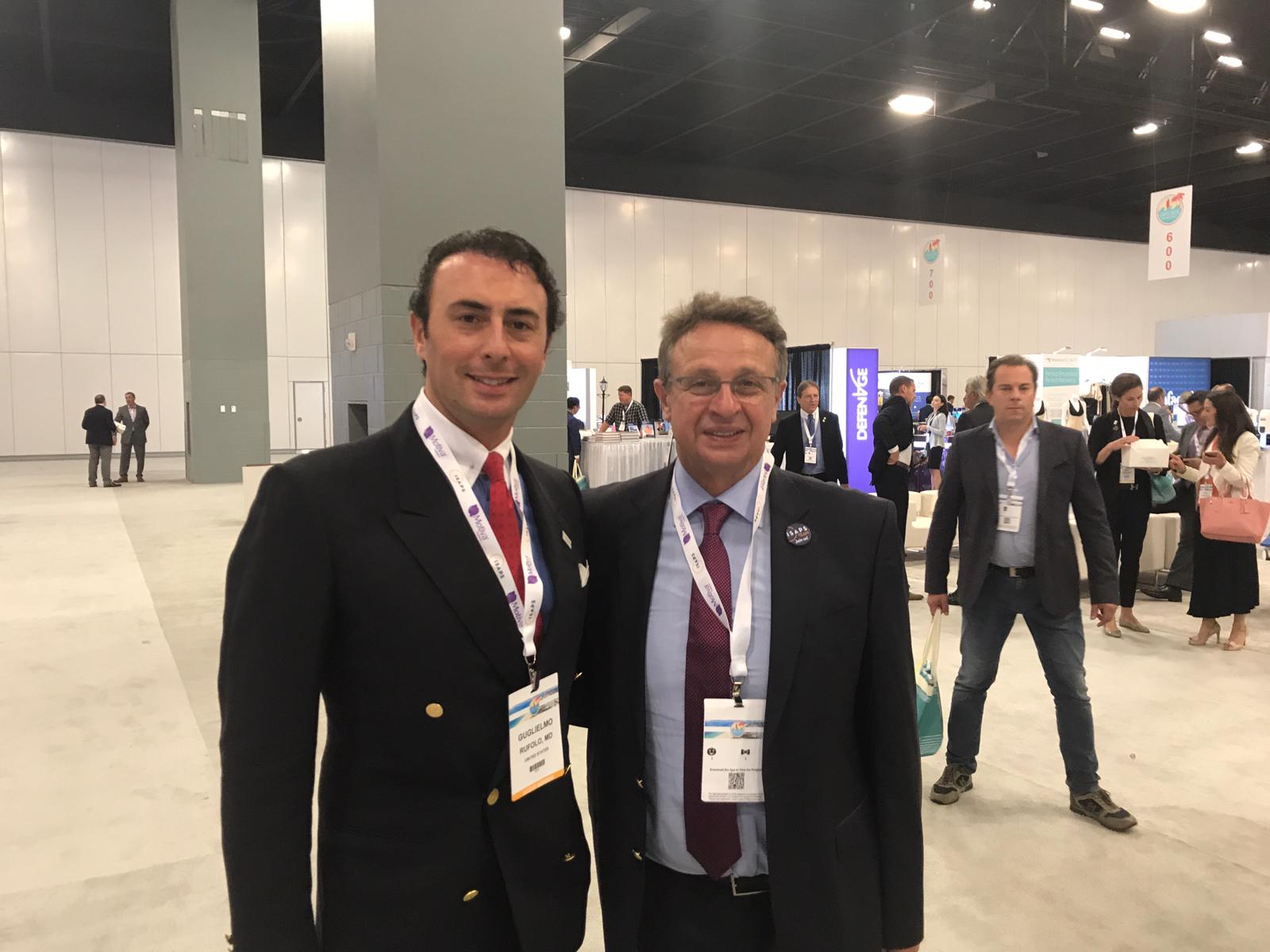 In 2015, he led postgraduate studies at Tokyo University Hospital, Japan for a period of approximately six months, and followed in the footsteps and disciplines of Professor Isao Koushima, Head of the Department of Plastic and Reconstructive Surgery in the discipline Aesthetic Super Micro Nano-Surgery and Linfatic Surgery. . In 2016, Dr. Rufolo was selected and then selected as part of a renowned team for the planned session, FACIAL TRANSPLANTATION, at NYU New York University Langone Medical Center Tisch Hospital, working with teams of director / chairman, Professor Edoardo Rodriguez, pioneer of "face transplantation" – the technology, John Hopking University Hospital, for the Department of Plastic and Reconstructive Surgery by Professor Converse, in Clinical – Scientific and Surgery, conducted for a period of updating that makes it known from the United States to the world.
Dr. Rufolo has appeared in many Scandinavian international magazines from, WOMAN, WELLNESS and LIFESTYLE STOCKHOLM MAGAZINE, from Sweden to Norway, Denmark, USA and finally to Hong Kong, for having become a selected and famous specialist, aesthetic and reconstructive plastic surgeon from, Los Angeles, New York and Stockholm and after treating several celebrities from Hollywood, in the city of New York and Los Angeles in the USA Dr. RUFOLO Plastic Surgeon is an international member of the American Society of Plastic Surgeons (ASPS), active member of ISAPS International Society of Aesthetic Plastic Surgery (ISAPS), Ordinary Member SICPRE – Italian Society of Reconstructive and Aesthetic Plastic Surgery, associate member of Sociètè Monègasque de Documentatiòn et of Research in Plastic and Aesthetic Surgery at Principality of Monaco.
In addition, the doctor works as a speaker with national and international congressional abstracts for various scientific journals, as a publication, for the most famous companies, ESCSF European Society of Craniofacial Surgery, ISAPS International Society of Aesthetic Plastic Surgery, ASPS American Society of Plastic Surgeons ASPS and SICPRE – Italian Society of Aesthetic and Reconstructive Plastic Surgery.
Dr. Guglielmo Rufolo The plastic surgeon is regularly registered in the register of the National Federation of Doctors and Surgeons. He trains in Italy in the cities of MILAN, ROME and NAPLES. Therefore, he offers a high-quality position as a consultant at the Swiss clinics of LUGANO GINEVRA and LOSANNA who, ORDINARY in PLASTIC CHIURURGY, registered with the Swiss Federal Federation MEBEKO in BERN, making him a multi-certified professional, selected for his training skills. and international experience.