Dr. Guglielmo Ludovico Ugo Ascanio RUFOLO Plastikkirurgen från Ravello är läkare, examen examen i medicin och kirurgi vid Federico II University of NAPLES, kvalificerad att praktisera som doktor – kirurg i Italien vid Federico II University of NAPLES, Diploma Specialist in Surgery Plast och rekonstruktiv vid University of NAPLES Federico II med full poäng, deltog i International Master in Reconstructive Microsurgery MRM 90 ECTS vid University of Barcelona, ​​regelbundet inskrivet i registret över läkare och kirurger, specialistläkare, med över 14 års internationell erfarenhet , nästan 3000 operationer, plastikkirurg från staden NAPLES till Rom och sedan NEW YORK och TOKYO. Senare i Stockholm som estetisk plastikkirurg i konsultverksamhet under en kort tid och sedan från Genève till Paris och Nice på Franska Rivieran. Uppskattad av Stockholm för att ha blivit en kändis inom detta område, uppskattad professionell. För att ha blivit välkommen som en gäst på Nobelpriset för medicin 2016 Karolinska Institutet i Stockholm, vid premiären av professor Yoshinori Oztumi. Genom studierna utförda i kraniofacial kirurgi i plastisk och rekonstruktiv kirurgi med, kirurgisk aktivitet utförd vid Göteborgs universitet Sahlgrenksa universitetssjukhus – "Gästläkare" samarbetar i stipendium, och senare som Craniofacial plastikkirurg vid universitetet i Uppsala Akademiska Sjukhuset i Sverige, under en begränsad tidsperiod 2014, inom rådgivning och utbildning.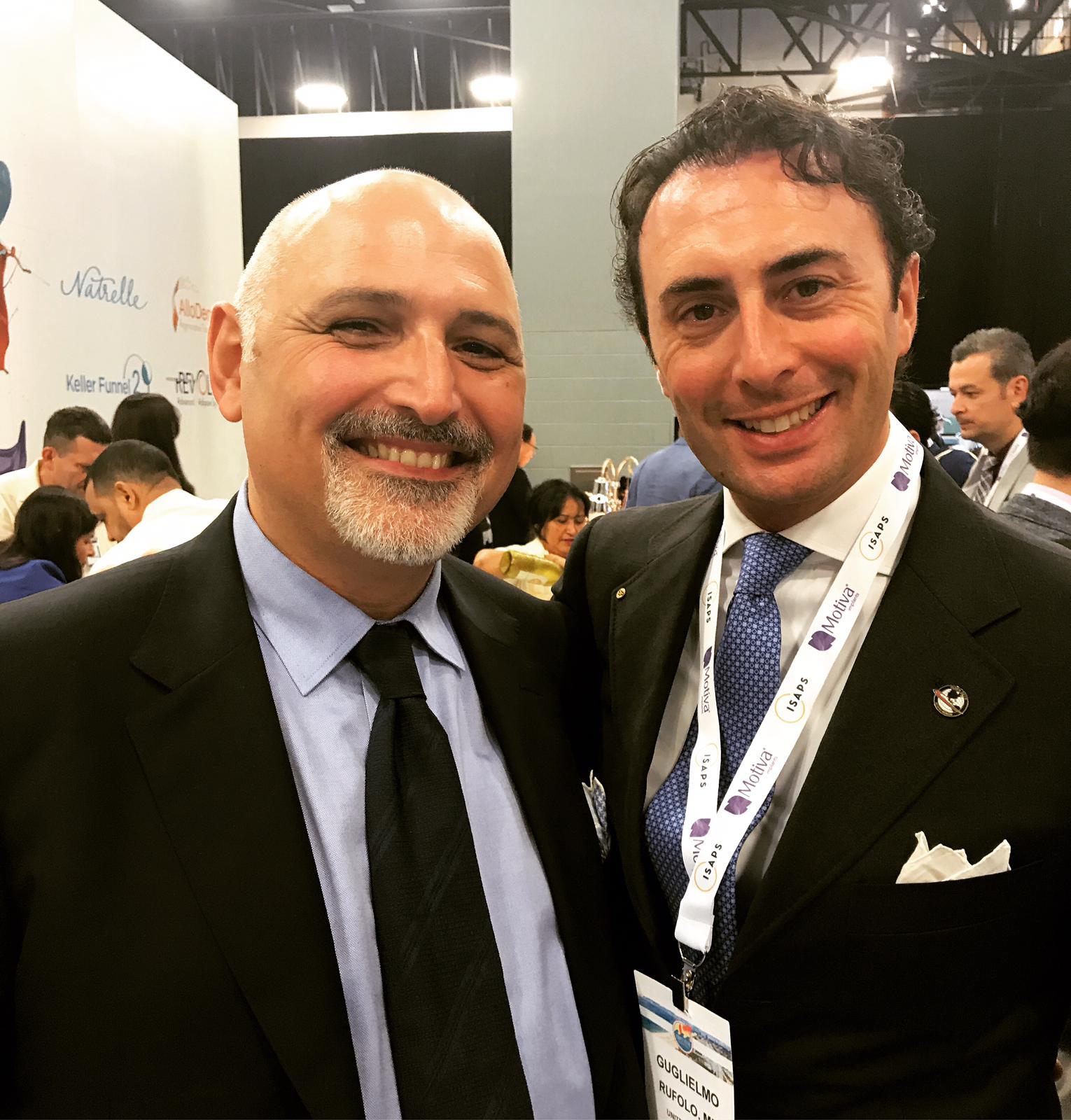 Därefter samarbetar Dr. Guglielmo Rufolo Plastikkirurgen tillsammans med den berömda Dr Sherrell J. Aston i New York City, Manhattan på Manhattan Eye Ear and Throat Hospital – Lennox Hill Hospitals genom en vetenskaplig kirurgisk specialiseringsskola inom estetisk plastikkirurgi. . Under sin internationella karriär specialiserar han sig också på rekonstruktiv mikrokirurgi genom en internationell mästare, som varar i två år vid det autonoma universitetet i Barcelona, ​​Spanien, vilket gör att han kan turnera bland de bästa kirurgiska centra i världen, från Gustave Rousssy Hôpital i Paris. därefter riktad till Helsingfors universitet i Finland, vid TOOLON SAIRALAA rekonstruktiv kirurgi.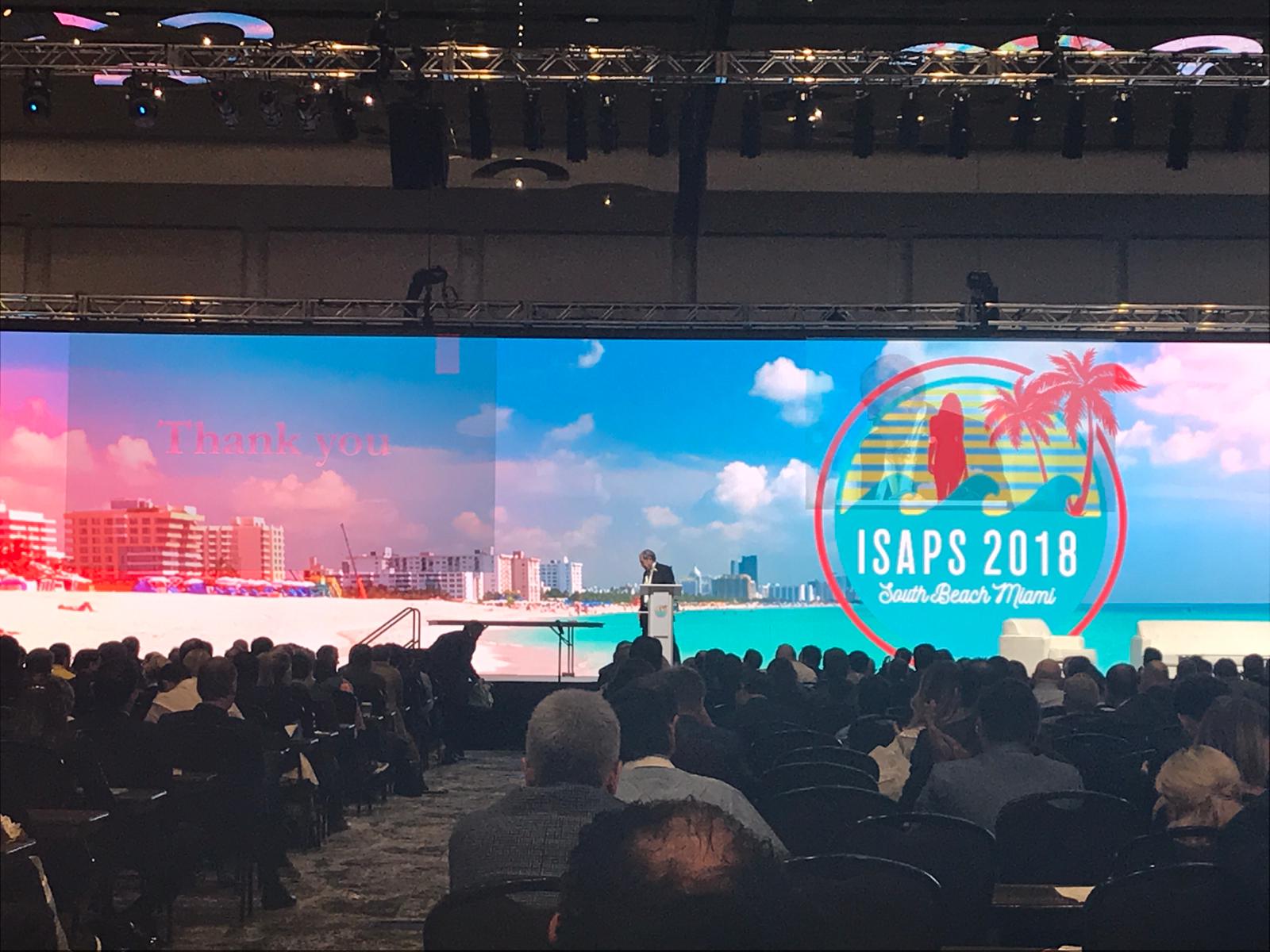 År 2015 ledde han till forskarutbildning vid Tokyo universitetssjukhus, Japan under en period av cirka sex månader, och följde i fotspåren och disciplinerna av professor Isao Koushima, chef för avdelningen för plast- och rekonstruktiv kirurgi inom disciplinen Estetisk super mikro nano-kirurgi och linfatisk kirurgi. År 2016 valdes Dr. Rufolo ut och valdes därefter till en del av ett berömt team för den planerade sessionen, FACIAL TRANSPLANTATION, vid NYU New York University Langone Medical Center Tisch Hospital, som samarbetar med team av regissören / ordföranden, professor Edoardo Rodriguez, pionjär för "ansiktstransplantation" -tekniken, John Hopkings universitetssjukhus, för avdelningen för plast- och rekonstruktiv kirurgi av professor Converse, i klinisk – vetenskaplig och kirurgi, genomförd för en period av uppdatering som gör det känt från USA till hela världen.
Dr. Rufolo har dykt upp i många skandinaviska internationella tidskrifter från, WOMAN, WELLNESS och LIFESTYLE STOCKHOLM MAGAZINE, från Sverige till Norge, Danmark, USA och slutligen till Hong Kong, för att ha blivit en utvald och berömd specialist, estetisk och rekonstruktiv plastikkirurg från, Los Angeles, New York och Stockholm och efter att ha behandlat flera kändisar från Hollywood, i staden New York och Los Angeles i USA Dr. RUFOLO Plastikkirurgen är en internationell medlem av American Society of Plastic Surgeons (ASPS), aktiv medlem i ISAPS International Society of Aesthetic Plastic Surgery (ISAPS), Ordinary Member SICPRE – Italian Society of Reconstructive and Aesthetic Plastic Surgery, associerad medlem Sociètè Monègasque de Documentatiòn et de Recherche en Chirurgie Plastique et Esthètique à Principaute de Monacò.
Dessutom fungerar doktorn som talare med nationella och internationella kongressabstrakt för olika vetenskapliga tidskrifter, som en publikation, för de mest kända företagen, ESCSF European Society of Craniofacial Surgery, ISAPS International Society of Aesthetic Plastic Surgery, ASPS American Society of Plastikkirurger ASPS och SICPRE – Italian Society of Aesthetic and Reconstructive Plastic Surgery.
Dr. Guglielmo Rufolo Plastikkirurgen registreras regelbundet i registret för National Federation of Doctors and Surgeons. Han tränar i Italien i städerna MILAN, ROME och NAPLES. Därför erbjuder han en högkvalitativ tjänst som konsult vid de schweiziska klinikerna i LUGANO GINEVRA och LOSANNA som, ORDINÄR i PLASTIC CHIIRURGY, registrerad vid schweiziska federala förbundet MEBEKO i BERN, vilket gör honom till en multi-certifierad professionell, vald för sina träningskunskaper. och internationell erfarenhet.