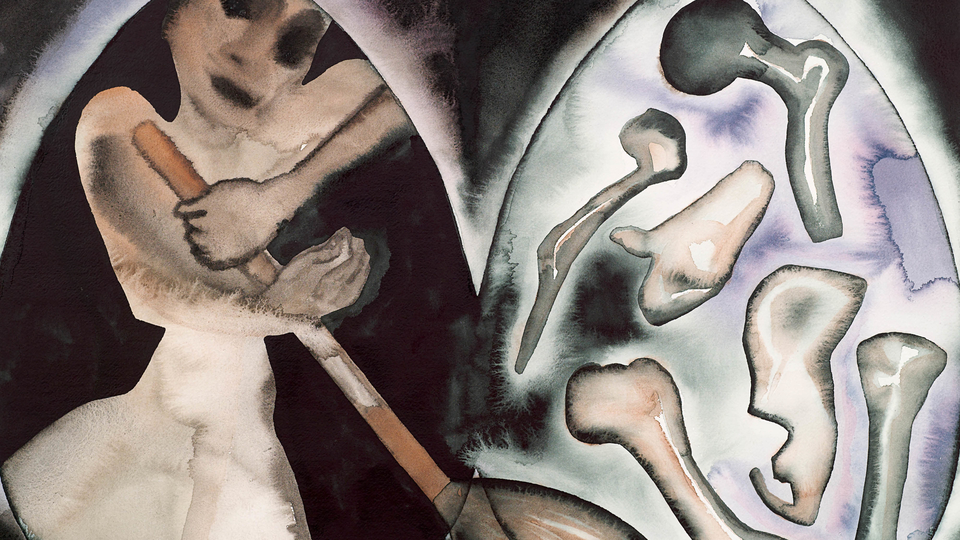 India Art Fair 2019 Proves The South Asian Market Is On The Rise
The fair's 11th edition reported swift sales for regional and international galleries alike attesting to the growth of the South Asian art market
At this year's India Art Fair, the country's largest modern and contemporary art fair, 75 galleries gathered in New Delhi from 24 Indian and international cities. While the fair, which saw its last day yesterday, featured a majority of South Asian, predominantly Indian galleries, this edition witnessed a continued presence from international art world heavyweights, namely David Zwirner, Blain|Southern, Grosvenor Gallery and neugerriemschneider, which participated for the first time. The overall sentiment was one of increased confidence in the Indian art market – one much more positive than in previous years.
Francesco Clemente's Revelations (2008) Courtesy of the artist and BlainSouthern
Both returning for their second consecutive year were blue-chip international galleries Blain|Southern and David Zwirner. "We have built on our experience of last year's fair, working hard during the year to build relationships with collectors here and this has really paid off this week," said Director James Green, Director. "Sales have been strong. We have placed a Yayoi Kusama Infinity Net (2017) painting with a major India collector, as well as range of artists who are new to the Indian market including Wolfgang Tillmans, Thomas Ruff, Harold Ancart."
A view of David Zwirner's booth at India Art Fair
Blain|Southern introduced artists Chiharu Shiota and Rachel Howard as well as Lynn Chadwick, whose work is also on view at The Sculpture Park at Madhavendra Palace, and Pietro Ruffo, who recently had a solo exhibition at the Indian Museum, Calcutta. "Our artists are at the heart of everything we do and supporting their activities in the region is important," said director Michelle D'Souza. "Our booth also featured new paintings and works on paper by Francesco Clemente – an artist well known for his close and longstanding relationship with India."
An untitled work by Nikhil Chopra (2018). Courtesy of Chatterjee & Lal
Charles Moore, Director of London's Grosvenor Gallery, a long time participant at the fair, stated that it had been "a very successful week." The gallery, he said, "sold to clients we have never dealt with before as well as to collectors we know well. There remains a very strong appetite for India's Modern masters and we have sold well across the board, including a major M. F. Husain for the region in the realms of $140,000 USD."
An oil on canvas work by Badri Narayan. Courtesy of Dhoomimal Gallery
Other significant sales included three Francis Newton Souza Paintings that sold to new Indian collectors during the preview at Dhoomimal, ranging from USD 70,000 to 140,000. Sales of works by the acclaimed Nasreen Mohamedi and Nikhil Chopra at Chatterjee & Lal – the gallery's booth presented works with prices ranging from USD 2,800 to 42,000. Indian gallery Vadehra Art Gallery reported swift sales of works ranging from USD 2,000 to 80,000.
A cloud of uncertainty still reigns over who will buy the 65 per cent majority stake in the fair from MCH group, also the parent company of Art Basel. That didn't seem to matter or predict any future turmoil for IAF or the for the continued growth of the Indian art market.