New RockStarr Designe: super star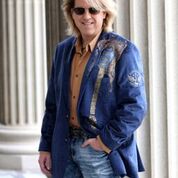 When celebrity designer Starr hand-painted a guitar on one of his own blazers, he never expected it would evolve into a fashion brand. Fast forward three years, and his clothing line RockStarr Designer Wear is expanding around the globe. With garments already available in a boutiques in the US and Eastern Europe, Starr is negotiating with more stores in the US and throughout Europe to carry his brand. He successfully debuted his line on the runway at the prestigious Milan Fashion Week, just a few short weeks ago, as well as fashion shows at the Haute Promenade at the Venice Film Festival and Trecin: City of Fashion Expo in Slovakia. He also has an upcoming fashion show at the Cannes Film Festival in May, and many more shows planned for Las Vegas, New York, Paris, London, and Milan.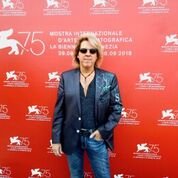 As a theatrical designer, Starr's clients include some of the most famous celebrities in the world. It didn't take long after he painted rock n' roll graphics on his wardrobe, before celebrities wanted Starr's creations. Several high-profile rock stars have worn his fashions on stage as well as television, with many more requests every week.
What makes his fashion line so unique? Starr's artistic creations are not the standard "grunge" rock n' roll style. Instead they have a classic, European elegance and sophistication that seems more suited for a red carpet or movie premiere. Much of his artwork is influenced by classical masterpieces, such as Leonardo DaVinci's "Vitruvian Man". Starr puts his own personal spin on this one by having the familiar male character playing a guitar. In addition to men's and women's jackets, a complete line of RockStarr Designer Wear t-shirts, hats, jewelry, and other gear is in the works.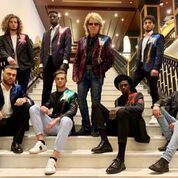 Starr is also filming a TV pilot for his own US reality show called, of course, RockStarr Designer. The show features many of his famous friends and clients, and has been filming in Las Vegas, New York, London, Prague, Monte Carlo, and Bucharest.
For more about RockStarr Designer Wear: