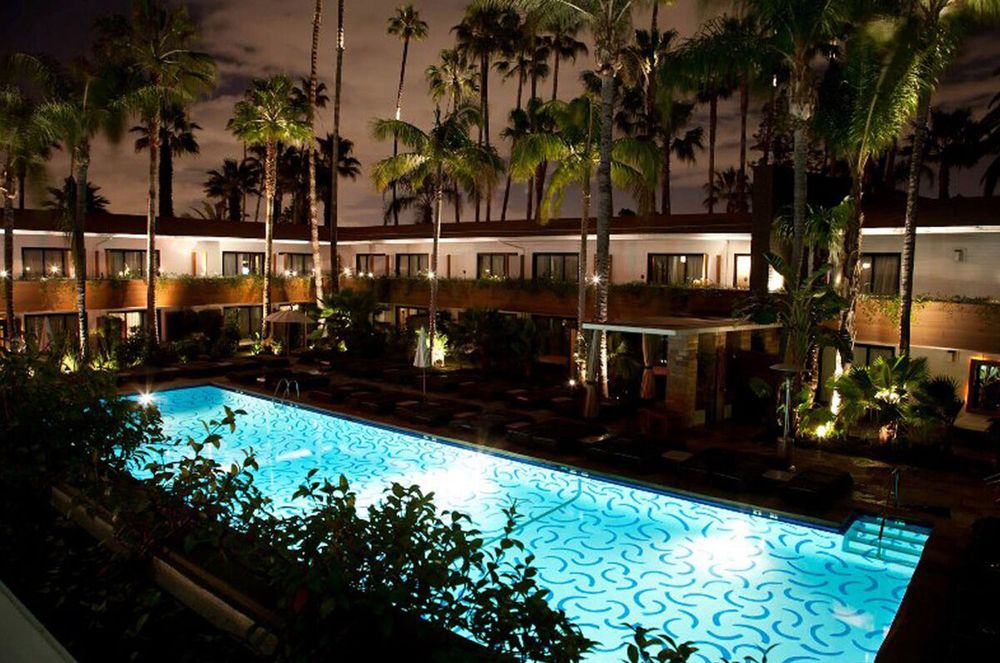 Home of First Oscars Ceremony Hosts Art Fair Around Hockney Pool
Three months after David Hockney's swimming pool canvas sold for $90 million, the art world is gathering around an actual pool the British artist painted at the Hollywood Roosevelt Hotel.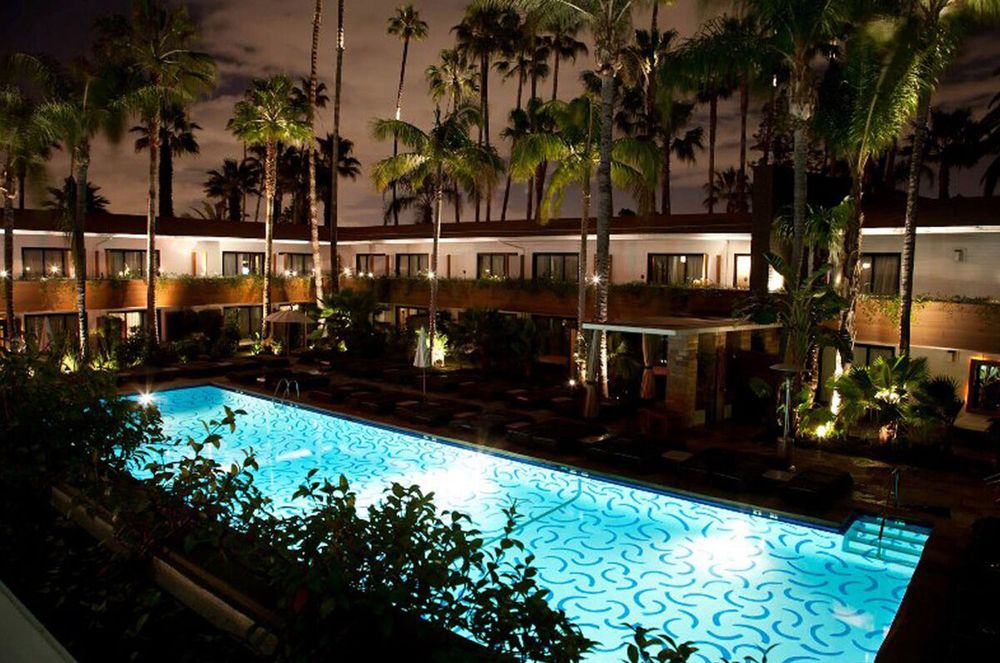 Hockney decorated the pool's bottom with blue swirls in 1987, almost six decades after the historic Los Angeles building hosted the first Academy Awards ceremony in 1929. This week, the surrounding cabanas will exhibit works by local and international artists as part of a new art fair called Felix.
The event, co-founded by former Walt Disney Co. executive Dean Valentine, is among at least six art fairs taking place as the city vies to become an art-market epicenter, something that has eluded Los Angeles despite being home to major artists, patrons, art schools and institutions. Frieze, which hosts art fairs in London and New York, will debut this week at Paramount Pictures.
"Los Angeles has always had the artists," said Valentine, 63, rattling off legends such as Ed Ruscha, John Baldessari and Chris Burden. "Now there's more art market infrastructure here. It's firing on all cylinders."
International players including Hauser & Wirth and Sprueth Magers joined L.A.'s vibrant, but decentralized, gallery scene in recent years, though some upstarts have since closed. Billionaire Eli Broad and the brothers behind Guess jeans, Maurice and Paul Marciano, opened private museums.
Southern California collectors used to head to New York and Basel to buy art, but now "collectors from all over the world are coming here because the art scene is so exciting," said Jeffrey Deitch, a dealer and former director of the Museum of Contemporary Art in Los Angeles. In September, Deitch opened a local gallery because he "saw an international market."
Frieze will emphasize Los Angeles by giving prominent space to local galleries and offering VIPs a program that includes visits to studios as well as conversations with artists and collectors living in the area.
"We know that L.A. likes to tell stories about itself," said Bettina Korek, executive director of Frieze Los Angeles, which will host 70 galleries.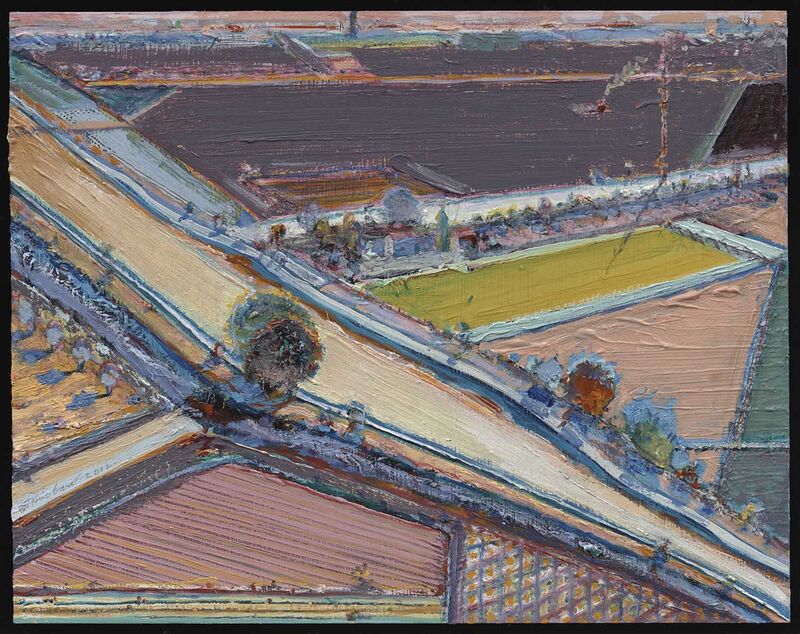 At Blum & Poe's booth, Dave Muller will create a site-specific mural, titled "Oh Hollywood." David Kordansky will have a solo presentation of Kathryn Andrews, whose works feature film props and sleek surfaces, a hybrid of Pop art and minimalism. Landscapes and cityscapes of California by 98-year-old Wayne Thiebaud, as well as his iconic pastry images, will be the focus of New York's Acquavella Galleries, with prices ranging from $350,000 to $5 million. Deitch will present abstract works by Judy Chicago, painted during her L.A. sojourn. Hauser & Wirth will stage the U.S. debut of "Unisex Love Nest," a 1999 installation by Mike Kelley, a South Pasadena-based artist who died in 2012. The asking price is $1.8 million.
At Felix, 41 galleries will present paintings, sculptures and video art in hotel rooms and around the Hockney pool. The setting draws inspiration from an earlier era of art fairs: in 1994, the Armory Show took place at the Gramercy Park Hotel in New York and the Chateau Marmont in L.A.
"It was amazing," Valentine said, recalling works by Damien Hirst, Tracey Emin and Thomas Schutte. "You walked from room to room, bumped into other collectors in the hallways and then had a drink at the bar."
Some say that sense of discovery, fun and intimacy is largely absent from the relentless art fair circuit these days.
"It's become this mega shopping experience," Valentine said. "I find it hard to get into." Felix is an attempt "to replicate the things that are missing from the art world," he said. "More intimate, conversational and fun. Less hyper-capitalistic."