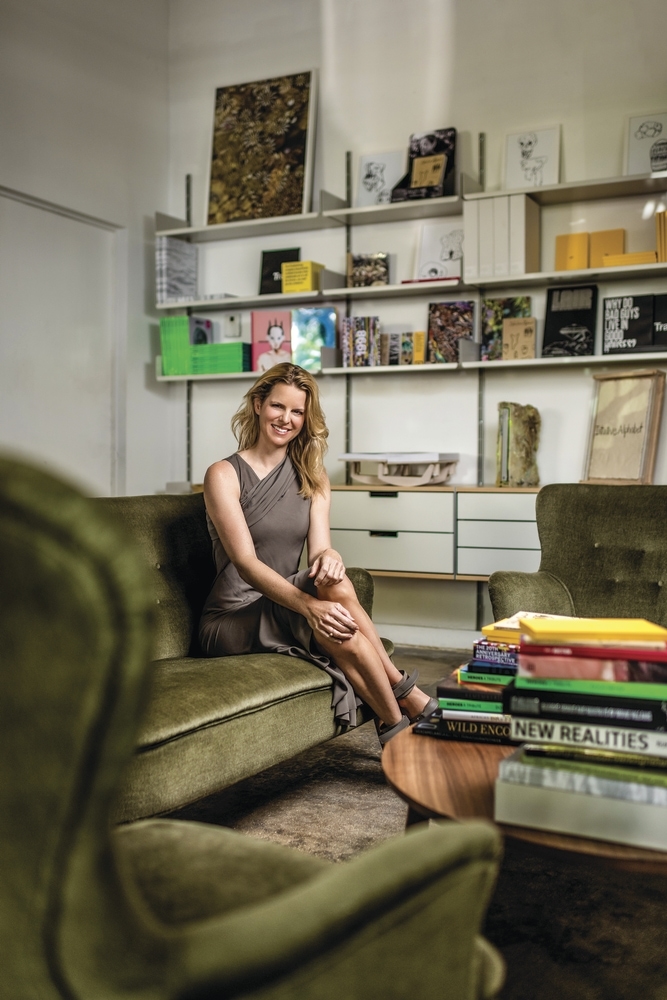 Book lover Ilona Oppenheim leads Tra Publishing into a new and exciting chapter.
In Norwegian Wood, bestselling author Haruki Murakami writes, "If you only read the books that everyone else is reading, you can only think what everyone else is thinking." Fans of Tra Publishing (trapublishing.com) would likely agree, yet their appreciation for the brand's extraordinary volumes relates to much more than merely words on pages, which is just what founder Ilona Oppenheim intended when she launched the company in 2016.
"Having a graphic design background, part of what interests me is exploring the possibilities of books as art objects themselves," she explains. She named her publishing house Tra (which is "art" spelled backward), because, as she puts it, "it conveys that we are interested in and celebrate art in all its forms and permutations."
Now that message is going further than ever before. Since partnering with Simon & Schuster recently, the firm's books have enjoyed greater exposure and sales, just in time for a Tra Kids imprint to launch in spring 2020. No doubt the global publisher was attracted to the craftsmanship and range of the Miami-based company's offerings, which include collector's editions encased in one-of-a-kind sculptures like Cristina Lei Rodriguez's Act Natural: Retrospective of Work, 2003-2018 ($2,500); artist Michele Oka Doner's Intuitive Alphabet ($1,400), a tome covered in hand-lettered, handmade paper; and Heroes: A Tribute ($295), a new hardcover by Doug Meyer, which includes three-dimensional portraits of brilliant creatives who died of AIDS and AIDS-related diseases.
Inside Tra's editions, words and images come alive on materials like responsibly harvested paper, which hints at the company's insistence on "ethical bookmaking." Evidence of that is in volumes such as The 20th Anniversary Retrospective by Locust Projects, a thick tribute to one of Miami's most beloved alternative art spaces, and Spirit of Place, a monograph celebrating Ilona's husband, Chad, and the work of his Miami-based, world-renowned architecture firm. (Chad himself recently co-edited Lair: Radical Homes and Hideouts of Movie Villains due in November, and Ride, a follow-up about vehicles in film, due out next year.)
In the meantime, Tra remains on the hunt for homegrown inspirations. "Miami has been great for us," says Oppenheim. "We are benefiting very much from the supportive community spirit, but we would like to collaborate more with local personalities and cultural institutions. If you have a great idea, we'd love to hear it."