Map of the best lesbian dating clubs in Rome "complete guide"
very big and populous city in the world has an organized nightlife; Rome is not the exception. A lot of bars and night clubs with dance and popular electronic music, exquisite drinks and beautiful, friendly people are the perfect combination for the best night ever.
Here you can find a list of the best clubs and gay lesbian club in Rome:
Coming out
Situated in via San Giovanni in Laterano. This bar is famous in Rome because it opens from 11:00 am to 2:00 am.
Hangar
This bar is the perfect place to have a good conversation; it is located in via in Selci 69. The site opens at 10:30.
Skyline Club
This club is the ideal place to have an affair. If you are the kind of people who love sporadic relationships, this is the perfect place for you; it is located in Via Pontremoli 36.
Edoardo
Inspired in the gay English king. This gay club is an exclusive area; membership is required to verify the exclusivity of the clients. Edoardo club is located in Vicolo Margana 14.
Diavolo Dentro
This gay nightclub is a little bit extreme in comparison to others. It has many darkrooms, cabins, shows, hardcore movies, labyrinths, and sling. Located in Largo Itri 23, the club only opens at weekends.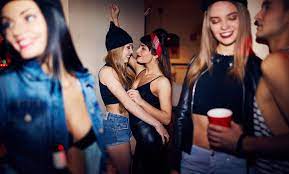 Linux club
It is more sophisticated, combining an exclusive bar and an internet café in one place. It is characterized by its futuristic furniture and expensive drinks. You can find this gay club in via Libetta 15; it opens all week from 9:00 am to 3:00 am.
Alcatraz
This is an urban gay club with a luxury sauna, three darkrooms, good music, giant TV screens, and massive youth concurrence. It is located in via Aureliana 38. You can get there by the metro termini.
L´Alibi
This gay club is one of the oldest in Rome, so it is very traditional for male. However, the club is receiving mixed concurrence nowadays. You can find this club via Testaccio 44.
Alpheus
Many concerts, cabaret shows, and plays are performed at this club. It attracts a mixed clientele. You can find this gay club in via Del Commercio 36. An important event for the gay community takes place in this club, an event called Muccassassina, and it is sponsored by the Mario Mieli Cultural Association.
Apeiron
The best area at this club is the outdoor terrace; you can stay dancing all night long or breathing fresh air at the same time. It also has two floors. Located in via Dei 4 Cantoni 5, is open on Fridays and Saturdays from 10:30 pm until 2:00 am.
Here you can find some tips on where to find Gay sauna in Rome.